[April 16, 2016]



A few weeks ago there was a post on VansAirForce about a RV/Rocket flyin in North Carolina. I proposed a beer exchange with the host of the Flyin, Bill, and he graciously accepted. A case of MD's finest accompanied me - Heavy Seas IPA Sampler, Brewers Art Resurection and a DC Brau Saison. Very precious cargo!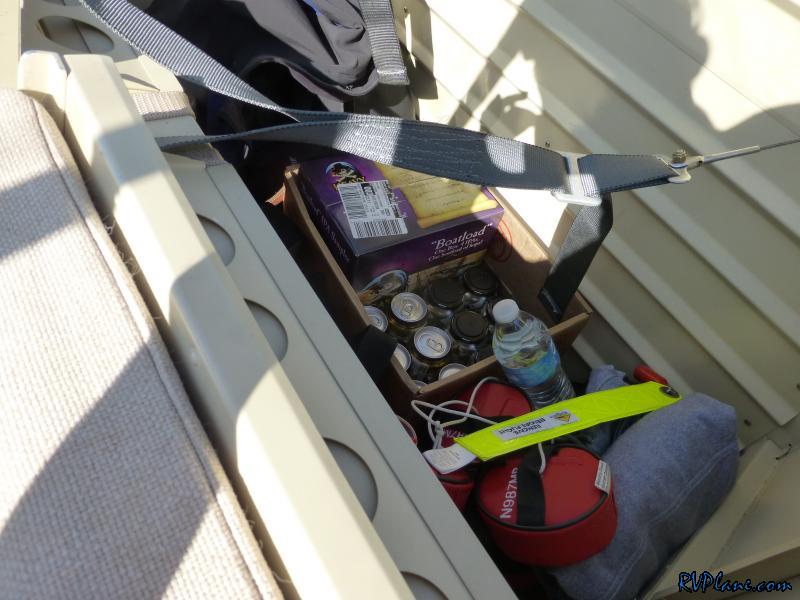 High Pressure was dominating our area - blue skies, light winds and not a cloud to be seen for hundreds of miles!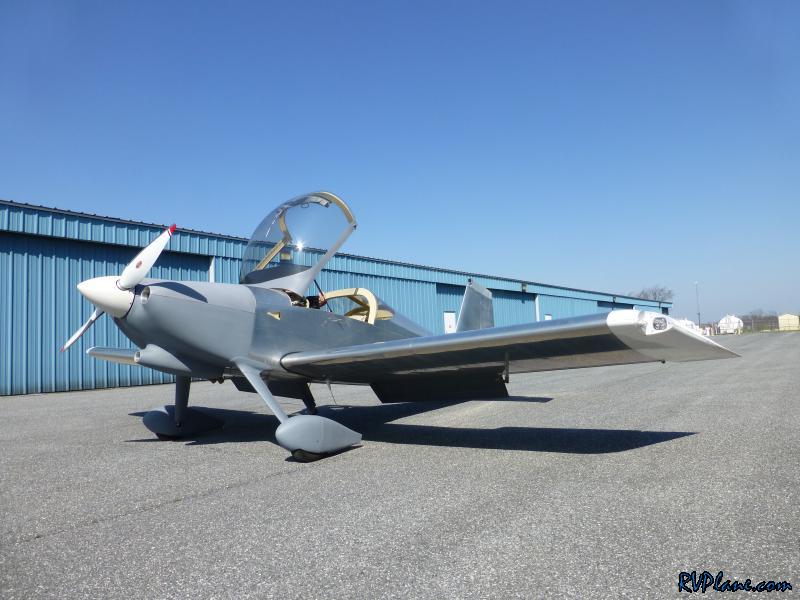 The route down was simple enough. Damn you DC airspace - if it wasn't for you I wouldn't need an intermediate waypoint!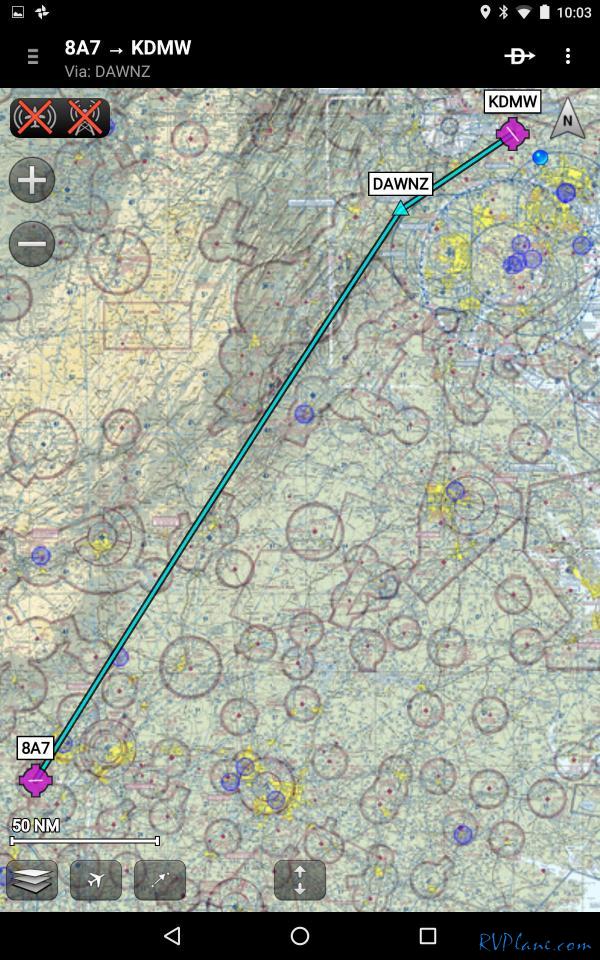 Weathermeister recommended getting up as high as possible for the best tailwind. However, comfort was also a concern - 6,500' and 41 degrees OAT seemed like a good compromise with 20 kts right ont he tail.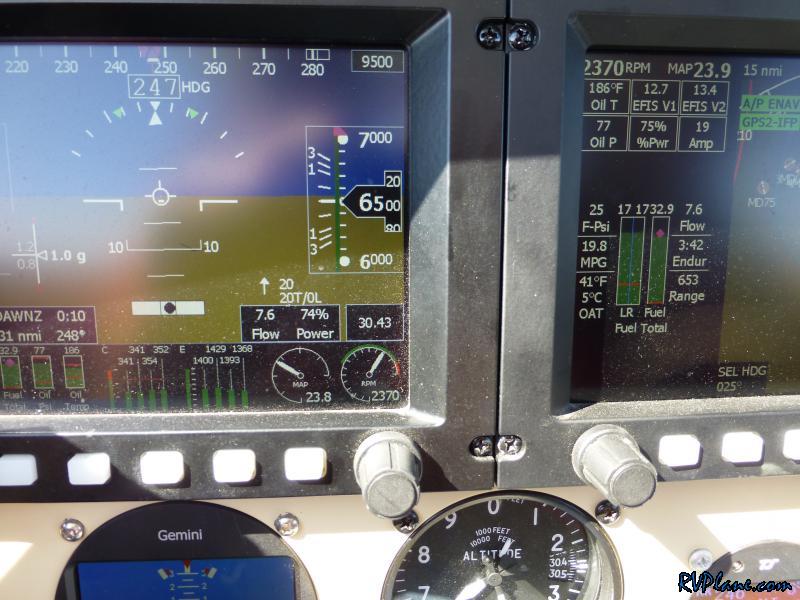 Harpers Ferry, WV in the distance - where the Potomac and Shenandoah rivers converge.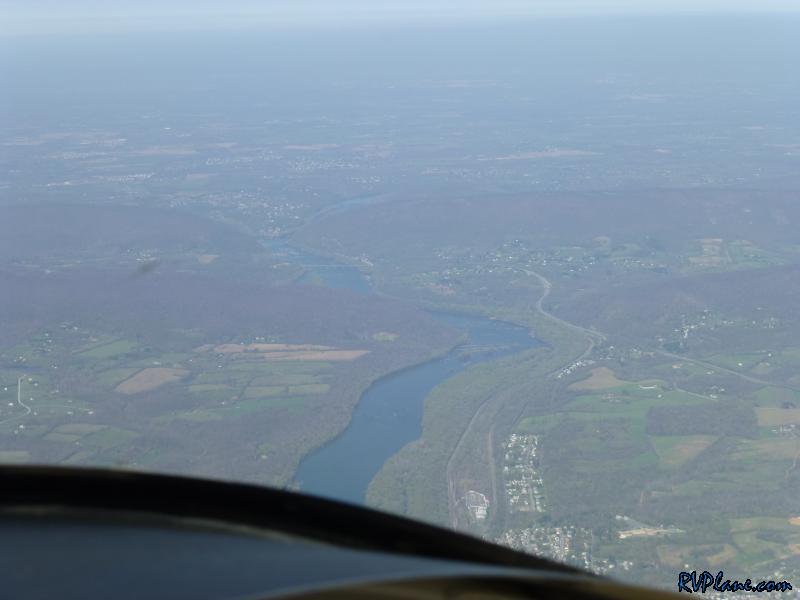 Well that didn't last long - the tailwind died down quickly, however, this wasn't such a bad thing since this was just a day trip. A great tailwind in the morning usually means a nasty tailwind in the evening.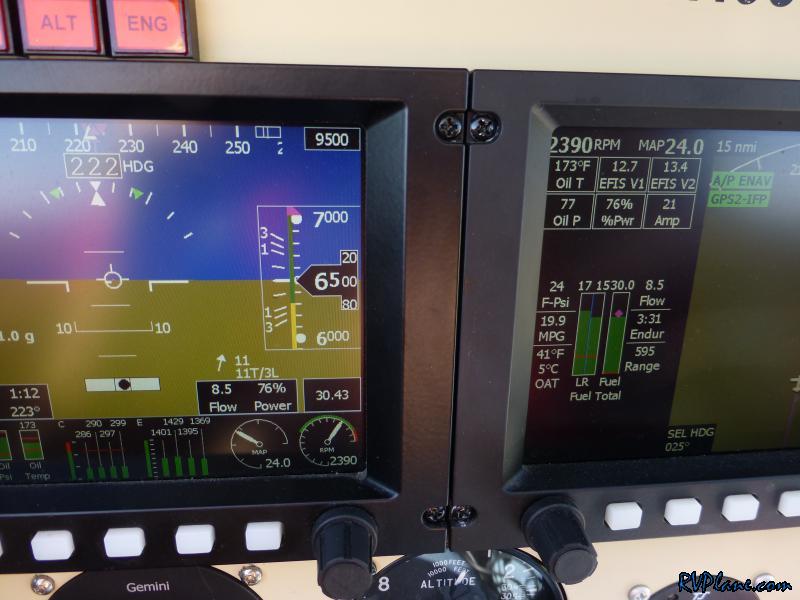 There was a certain amount of Deja Vu on this trip from a week and a half ago - the route is nearly the same as what we took down to Sun 'n Fun, but slightly more westward.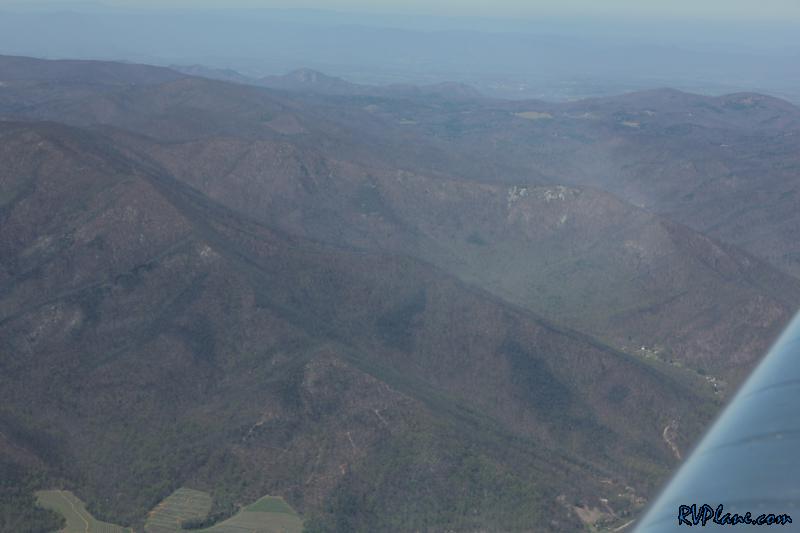 No matter the repetition of routes, the views never get old.


We totally coordinated both wearing red.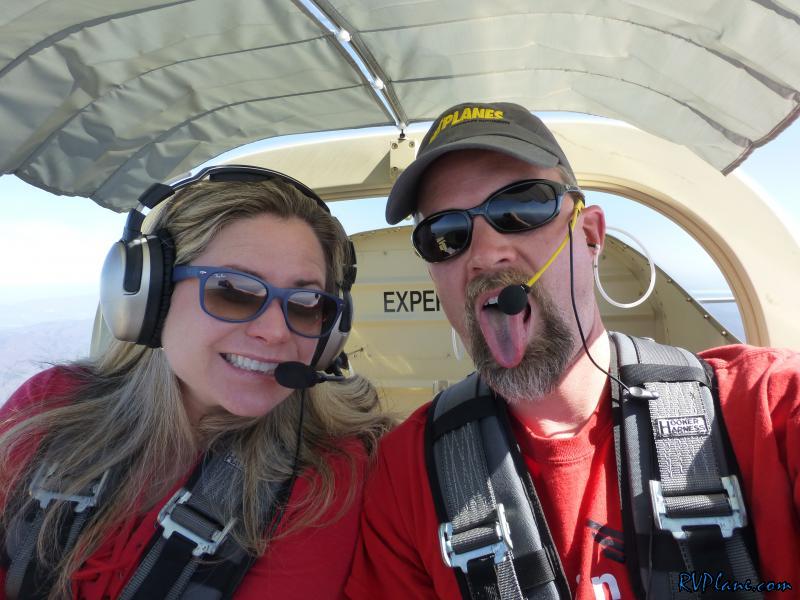 My new favorite hat. Now go off and subscribe to the best aviation magazine available if you don't already receive it. I am somewhat bias in that statement as I write articles for them, and they help me subsidize my AV gas addiction.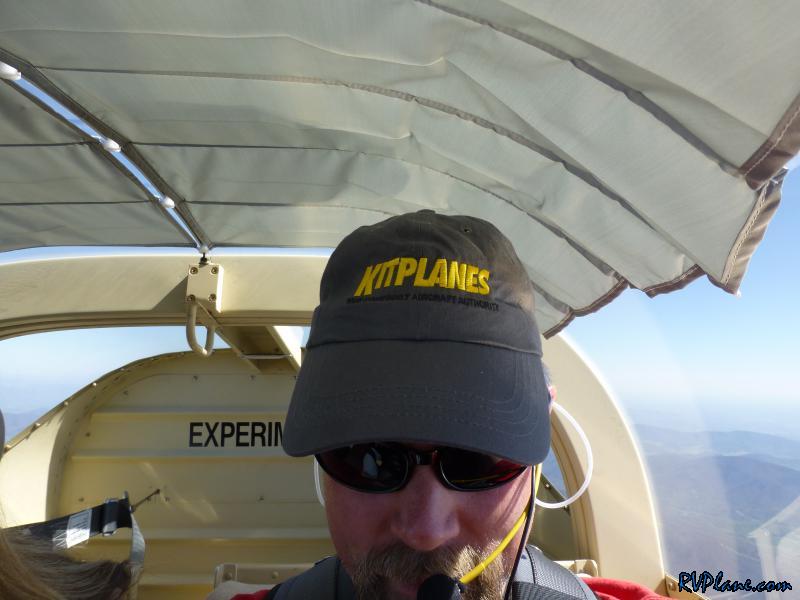 Snowshow Ski Resort, WV. One of the most fun resorts I have ever visited on the east coast.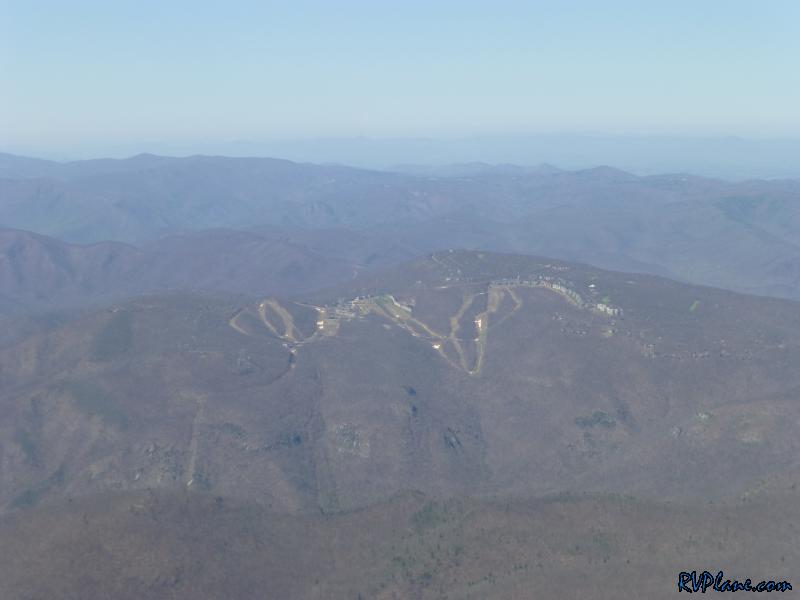 Back over the James River.


Now this looks interesting - Smith Mountain Lake. I never heard this lake before, but is looks like a great place to come back to. 500 miles of shoreline, an airport right next to the lake, and plenty of rental houses.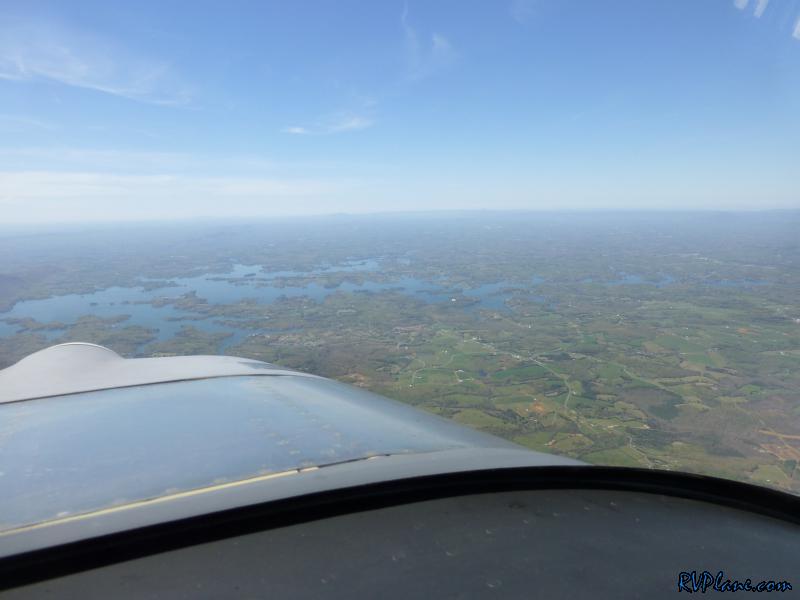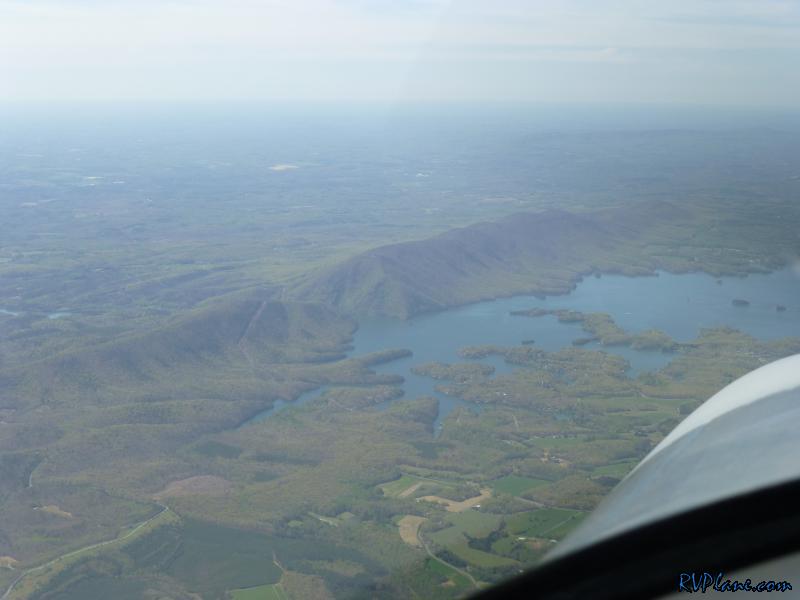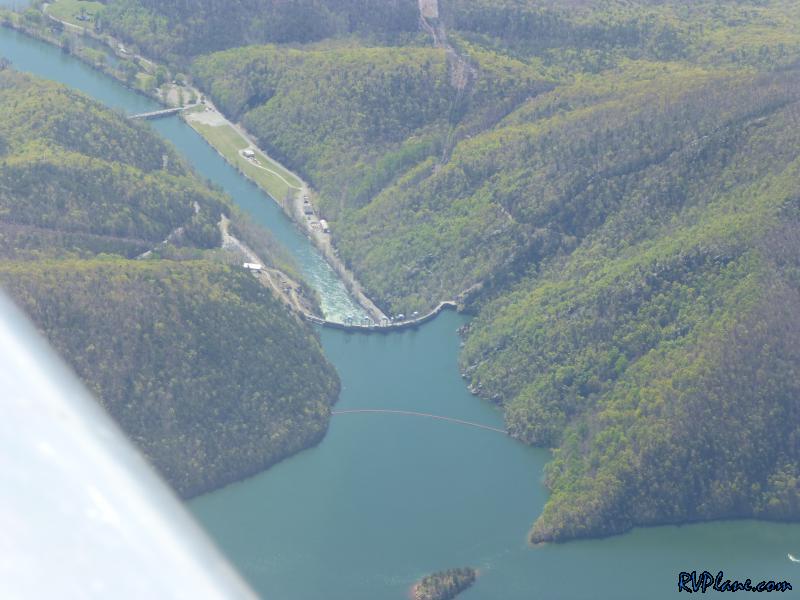 We passed over Martinsville, VA - this is the Martinsville NASCAR Speedway. Shortest NASCAR track in the series as 0.526 miles. When I googled it, more results came back for how good the hog dogs are here rather than the quality of the races.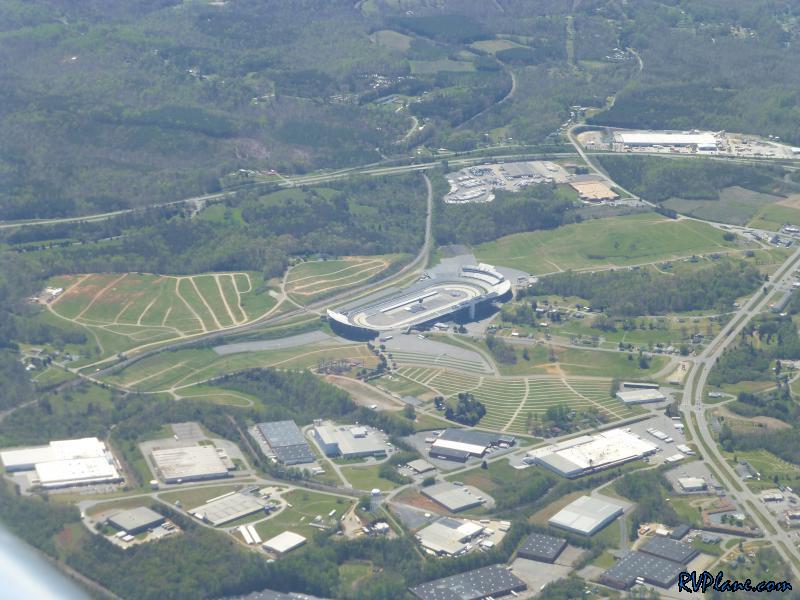 Winston-Salem NC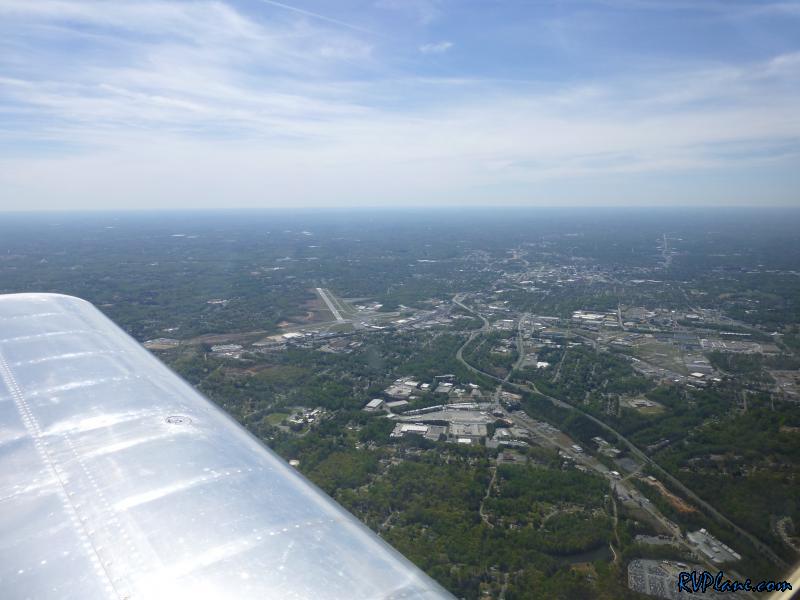 Arrival into Twin Lakes airport was a piece of cake. The pattern was full of RV's coming in. When I got on the ground I ran into my good friend Vlad.


The flyin was a huge success. RV's and rockets galore. Everything about the even was done right - great ground handling, fabulous food and wonderful hospitality.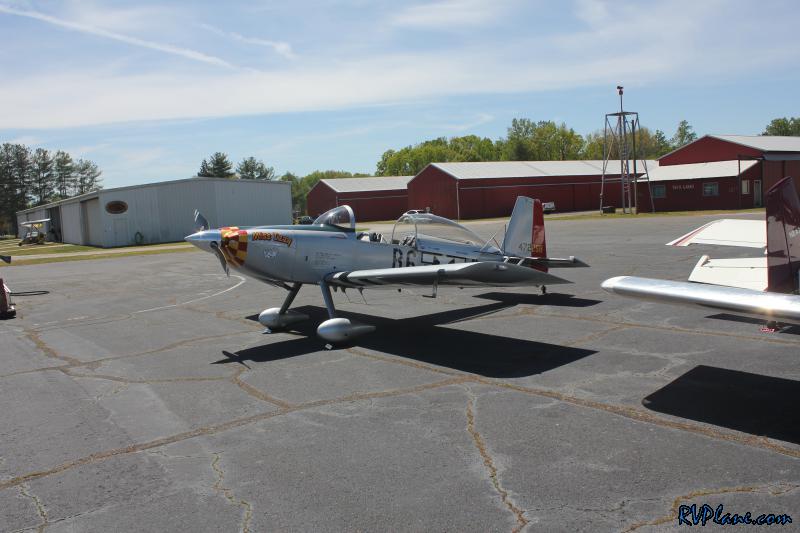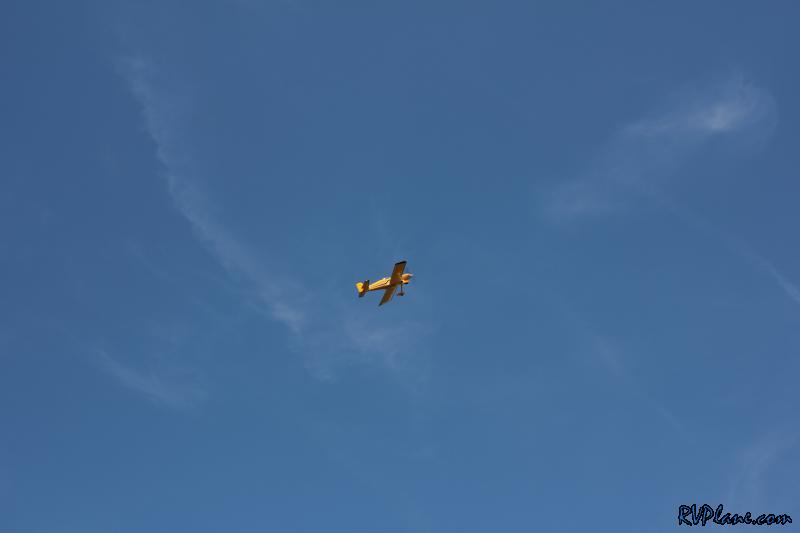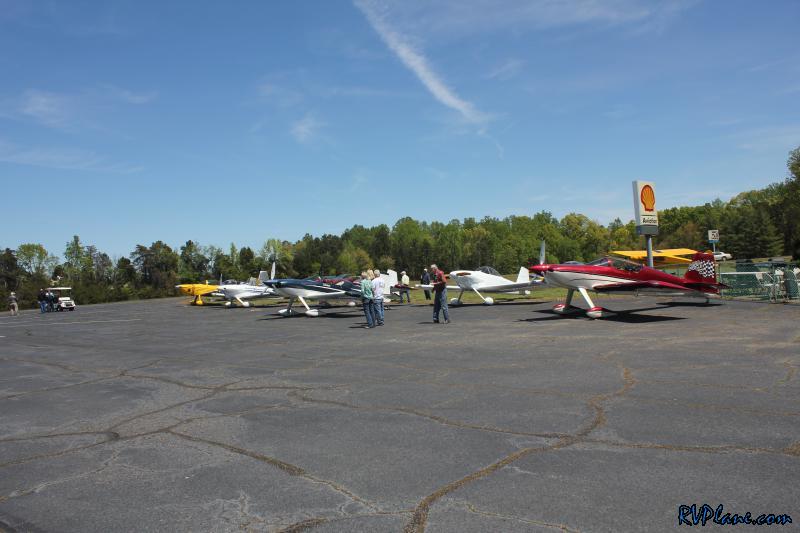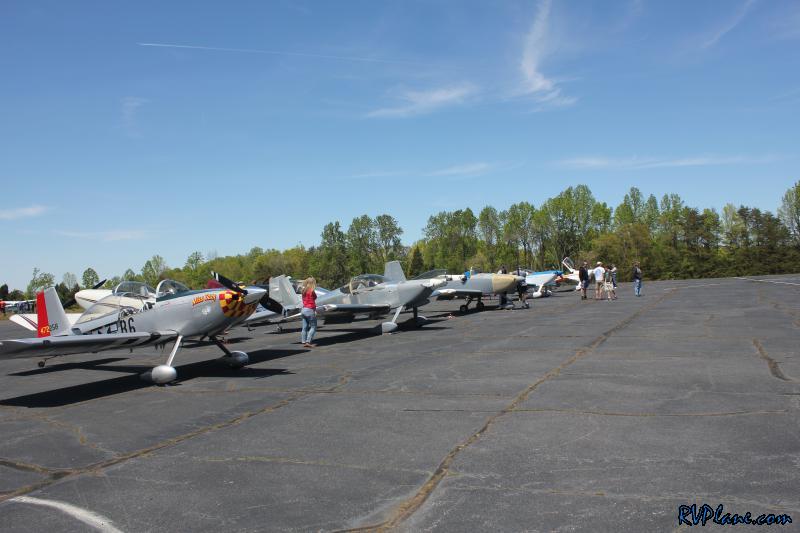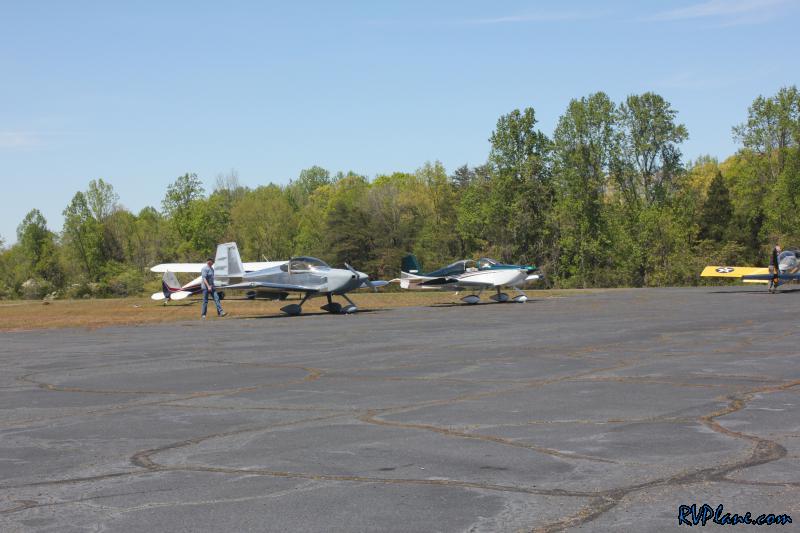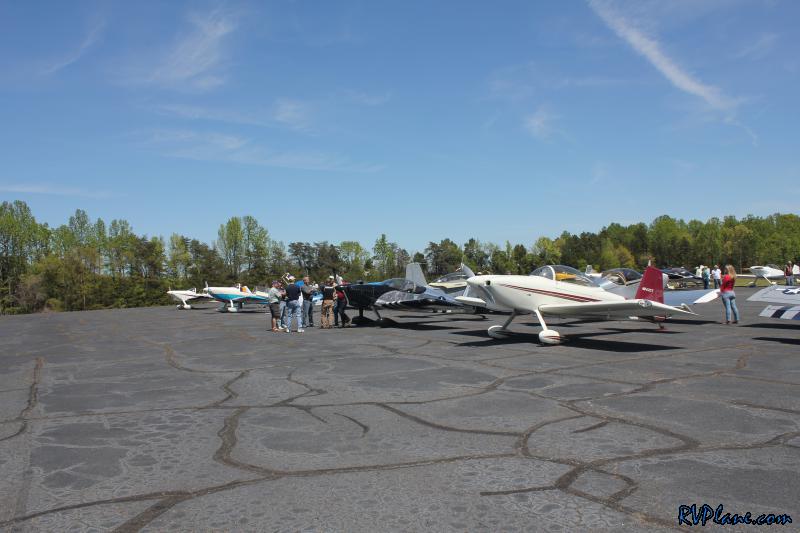 This was one very nice Rocket. I should of known it was build by the world renowned Rick Gray of the Buffalo Farm. Here's just a few awards it won - "It was just awarded the GRAND CHAMPION GOLD LINDY at OSHGOSH '10, GRAND CHAMPION at Sun 'n Fun in April '09 , the Mid Atlantic Regional Grand Champion, the Virginia Regional Grand Champion, and the SILVER LINDY Reserve Grand Champion at OSHKOSH '09, MERFI Grand Champion, Winchester Virginia Grand Champion, and the highly regarded SERFI Best All Metal AND SERFI Grand Champion!!"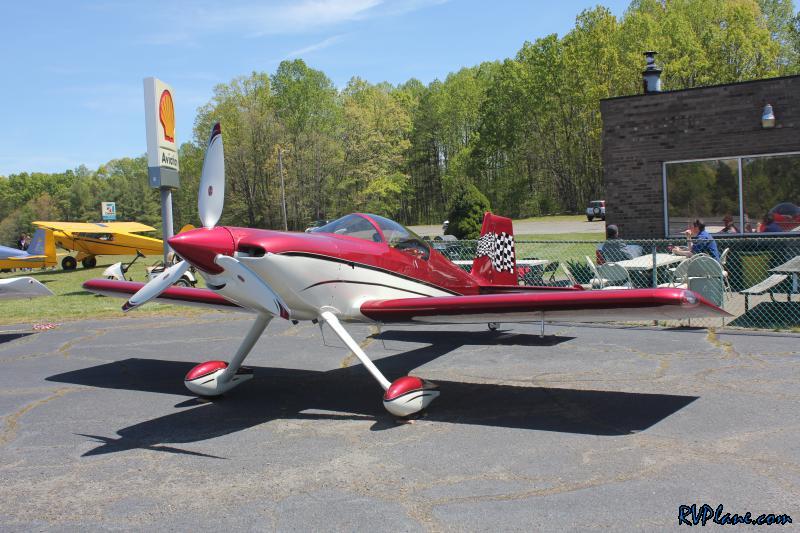 Perhaps an even more famous RV - Bill (our host) married his wife exactly one year ago in the airplane!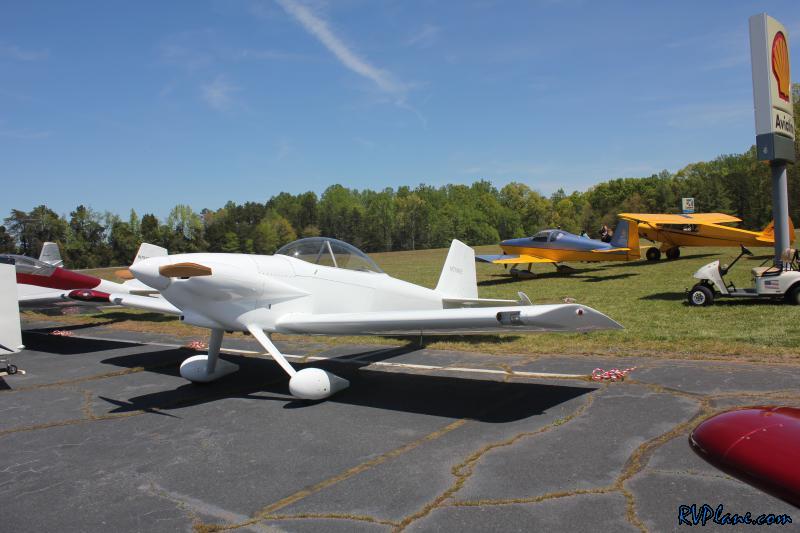 N666BK - 2,500 hours RV-9A. No time to stop for paint!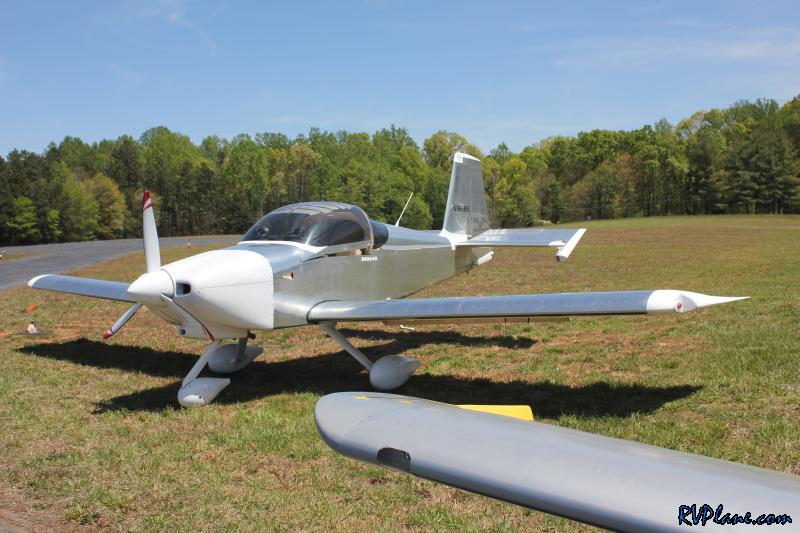 Glen's 150HP RV-8 had a ferry tank in the passenger seat.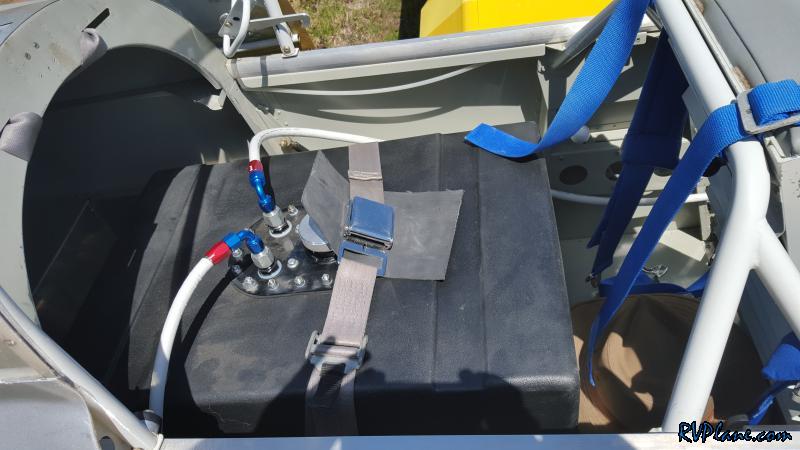 He used automotive style quick disconnects available at Summit Automotive. I'm taking notes on auxiliary fuel tanks for a future long distance trip in the future.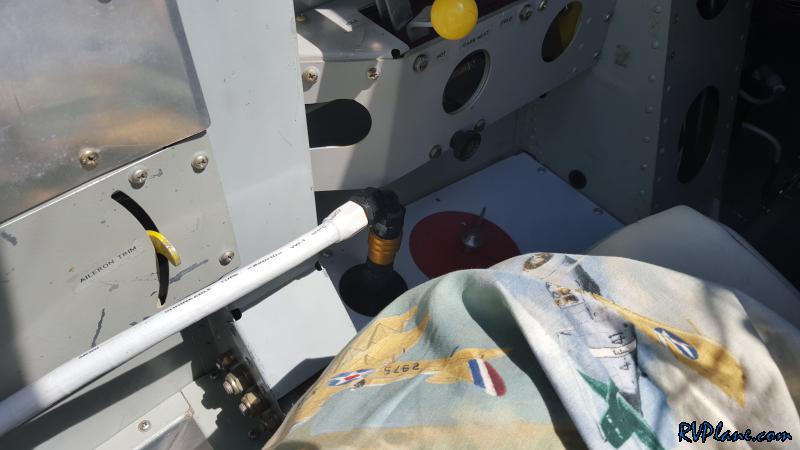 Vlad kept on pestering me if I was going to come to his Birthday celebration at Captain John's Bungalow in Maine.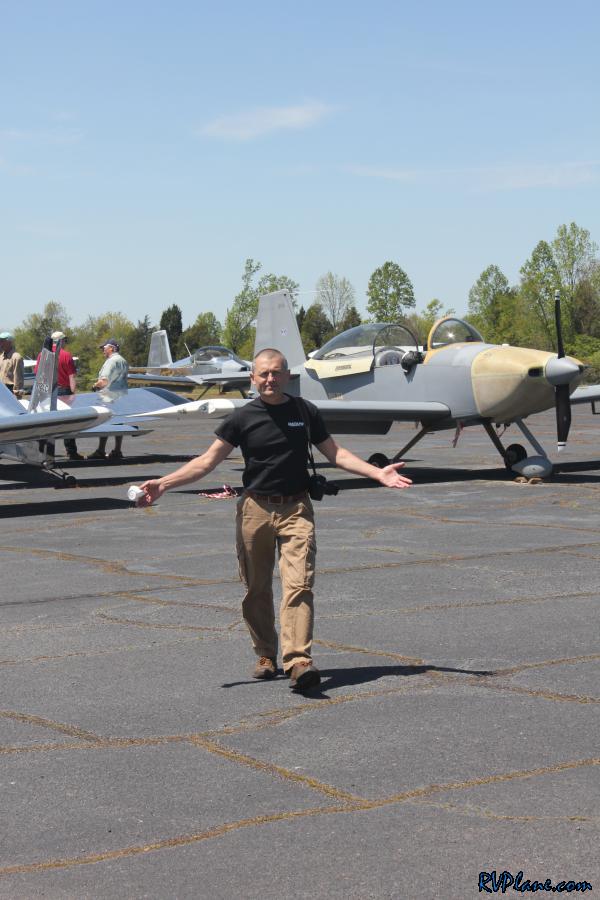 The beer exchange! Bill carted myself and my 24 precious passengers back to his beautiful hangar where he kept his stash safe behind locked doors. We both are very happy with out transaction! I'm drinking a Highland Saint Terese's Pale Ale as I write this!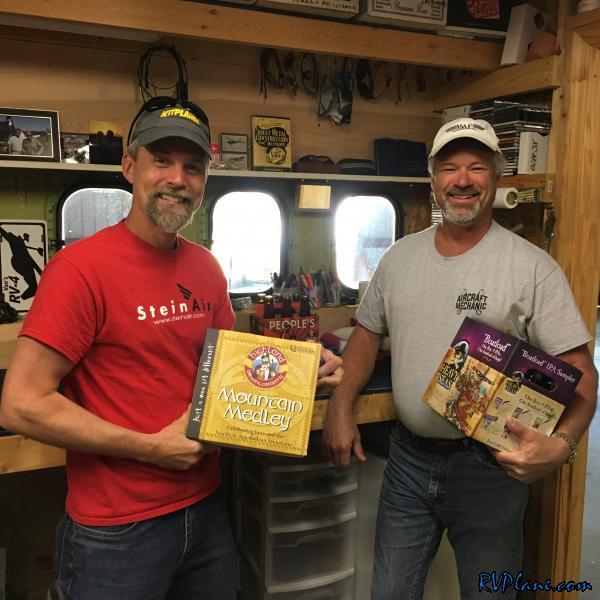 This flyin was fantastic - saw so many familiar faces including Bill Pendergrass. Bill used to be based out of KDMW before he relocated to NC.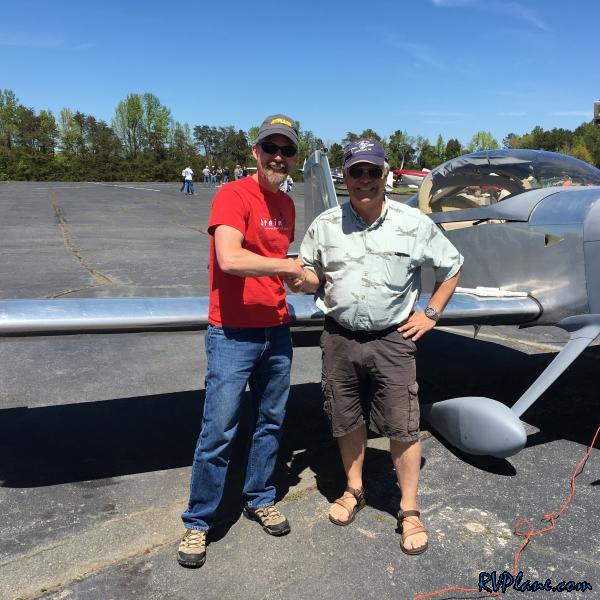 Best airport men's restroom sign ever?!?!?!?!?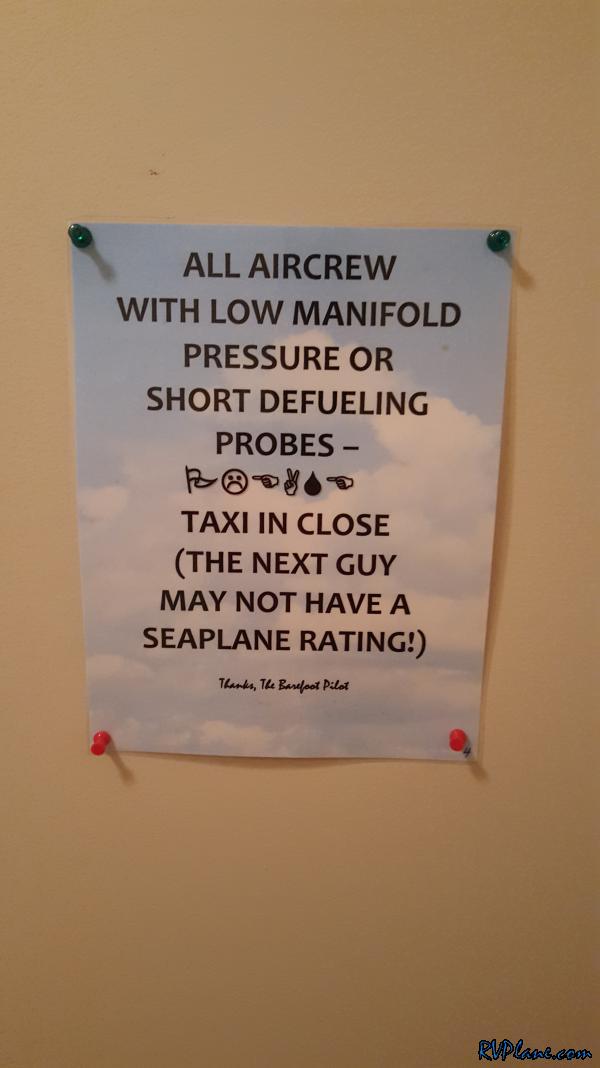 The fly-in was a great success, but it was time to blast off for our next destination. Since the weather today was beyond perfect, we decided to not backtrack home, but instead head for the coast to check out the outer banks, specifically Kitty Hawk, NC - KFFA.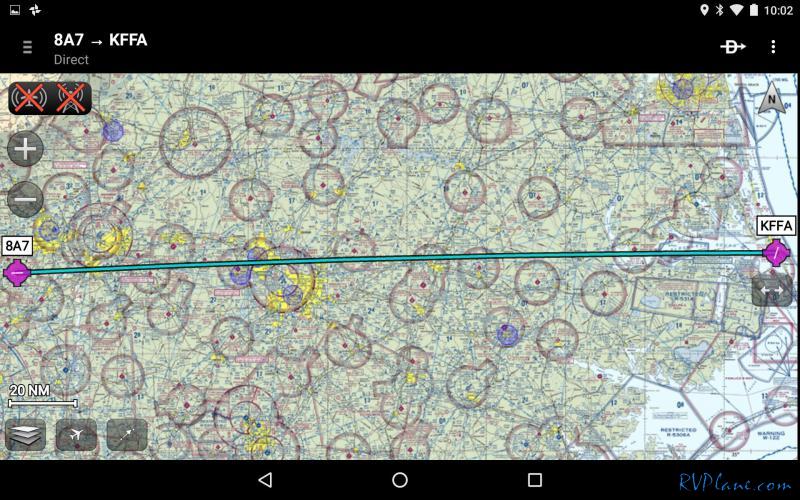 It's amazing how green NC is compared to Maryland.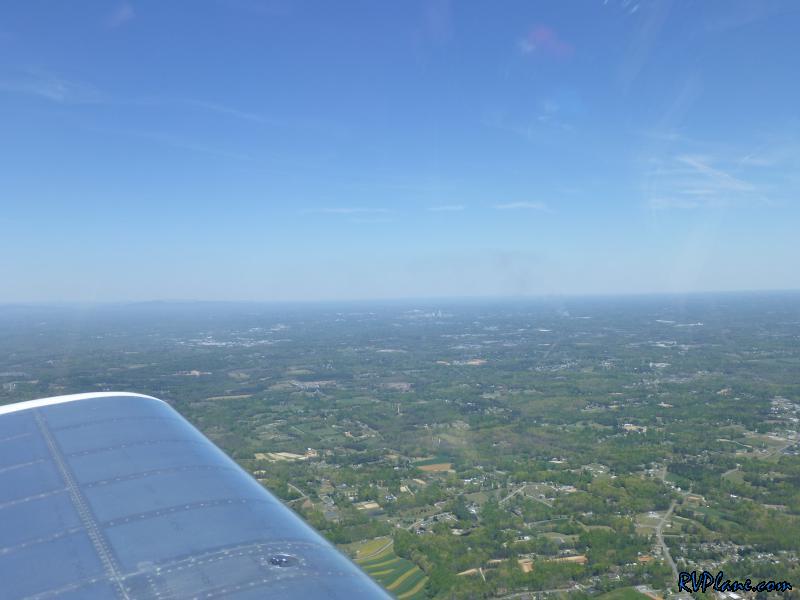 Greensboro airport in the distance.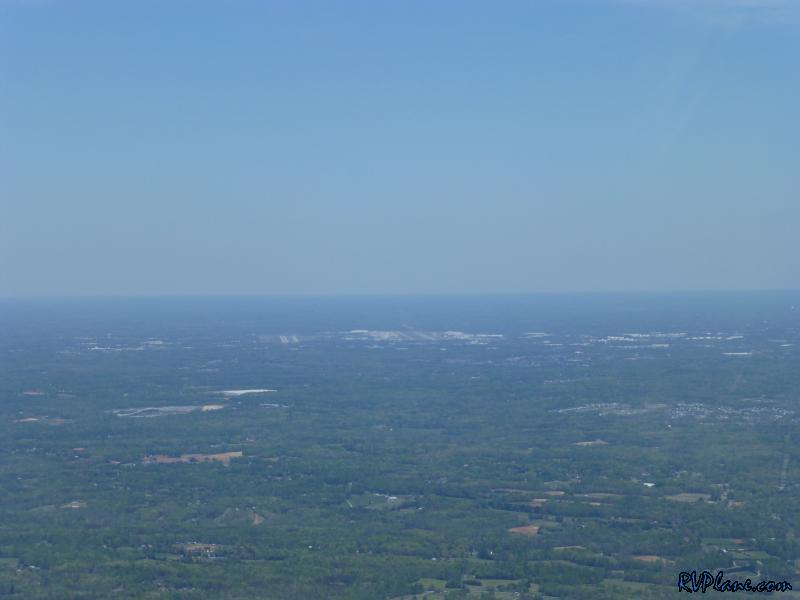 Yikes! Nasty fire.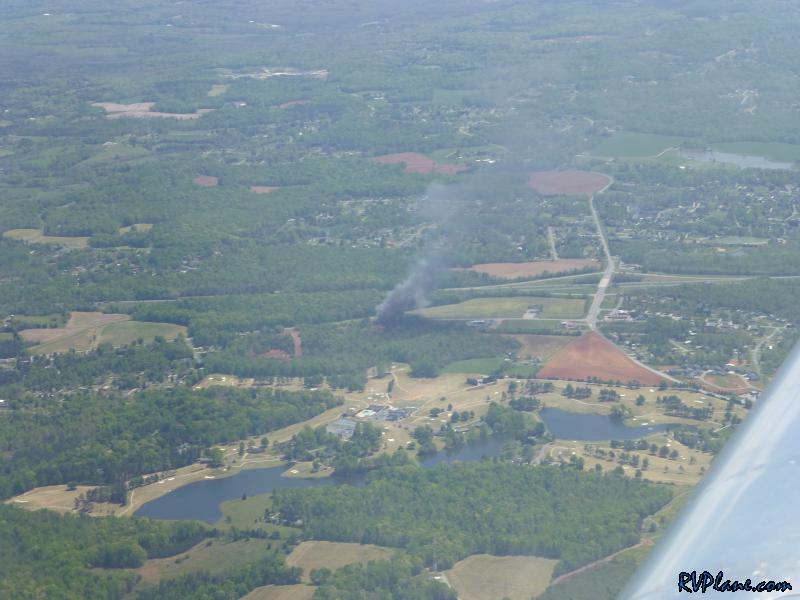 We were getting beat up a little at 3,500' so we headed up to 5,500' in order to get a smoother ride.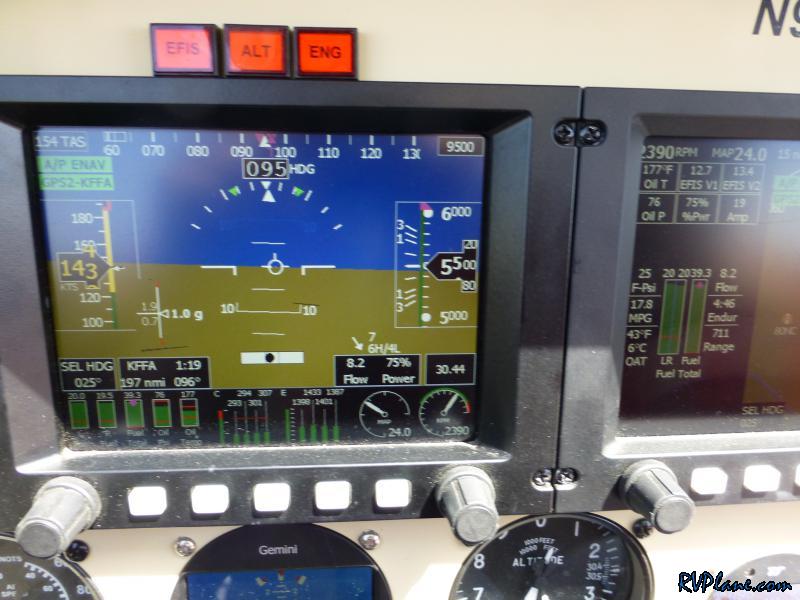 Chapel Hill, NC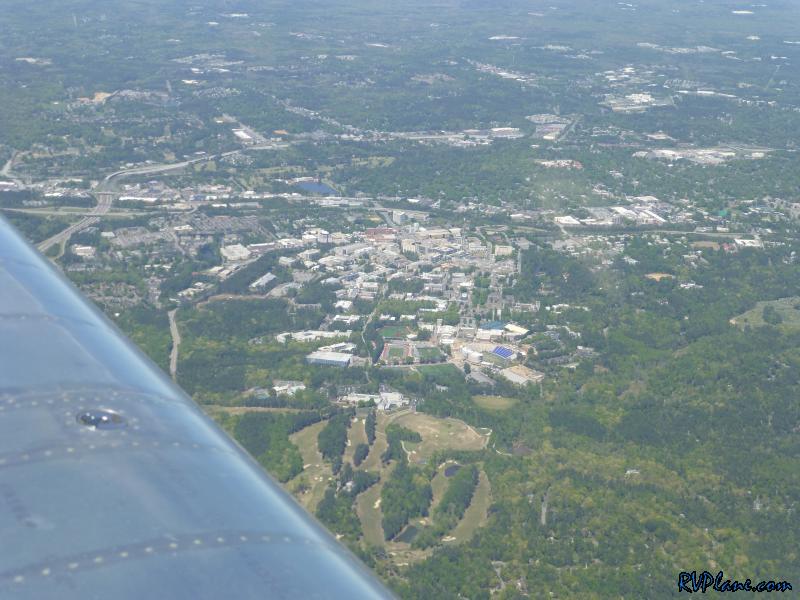 KRDU - Raleigh-Durham International Airport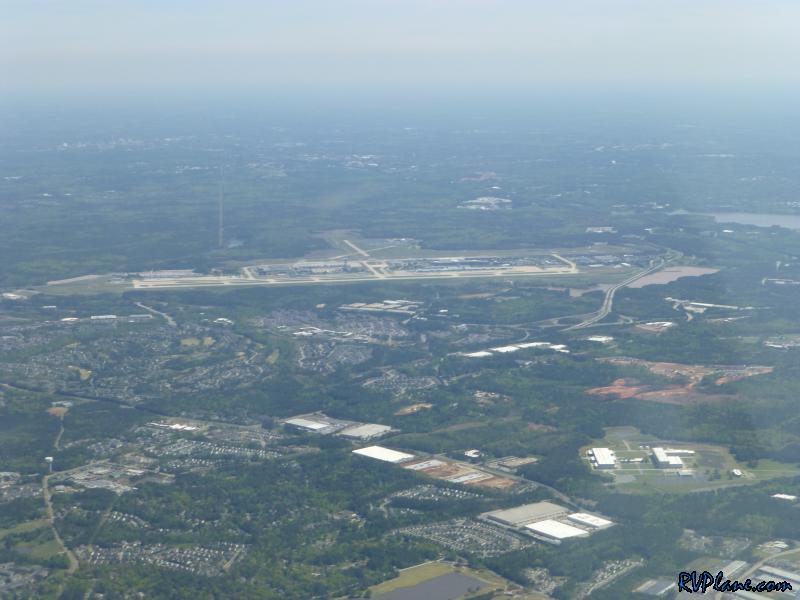 East of Raleigh was nothing but farmland.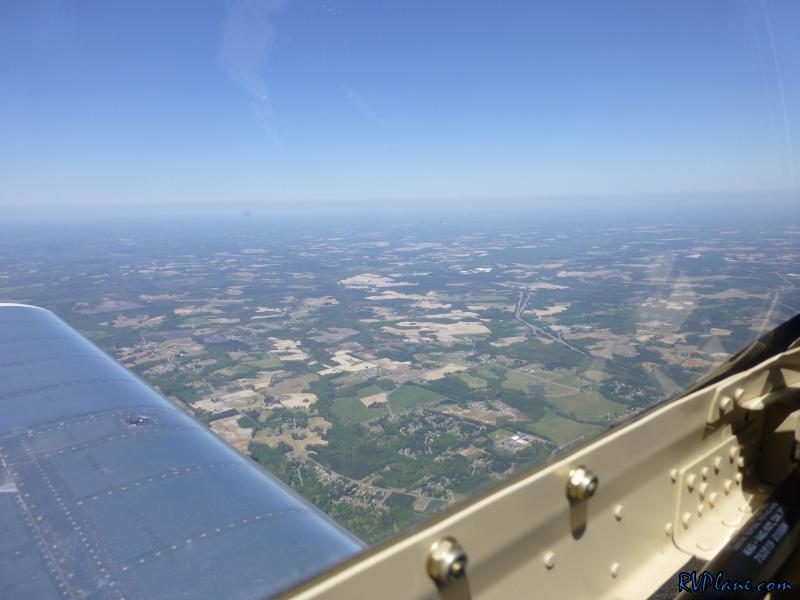 ...and headwind.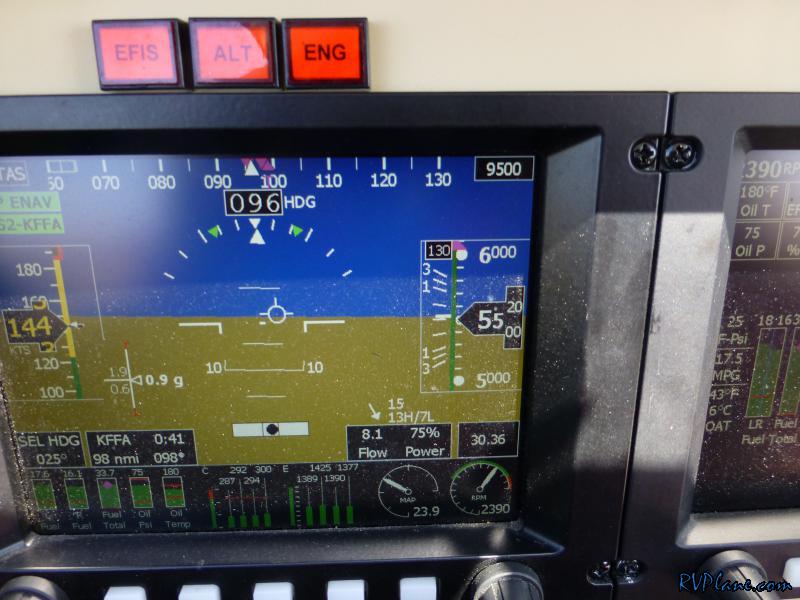 375 hours! Every minute of this has been nothing but absolute pleasure. Building the RV was the best decision I could of ever made.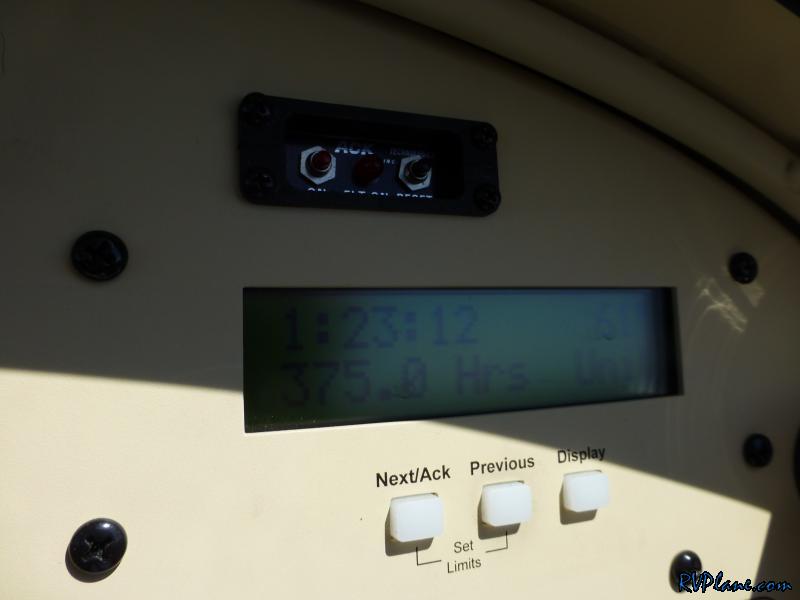 Hey, this looks like new scenery. Welcome to the Outer Banks of NC!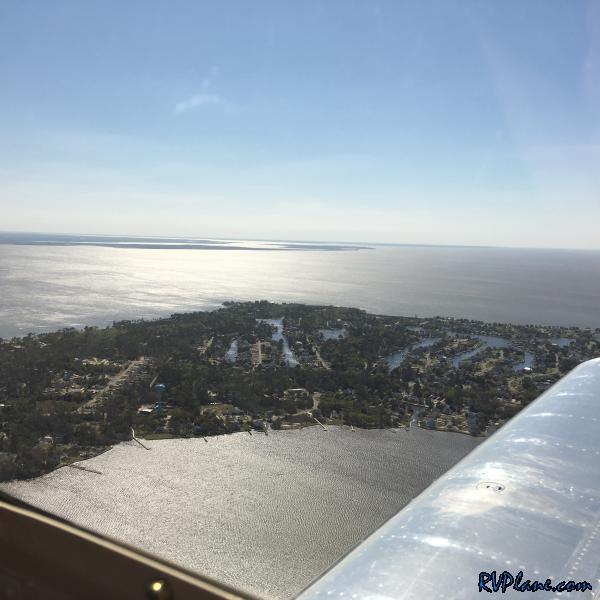 Downwind to base for KFFA. Anyone see a monument?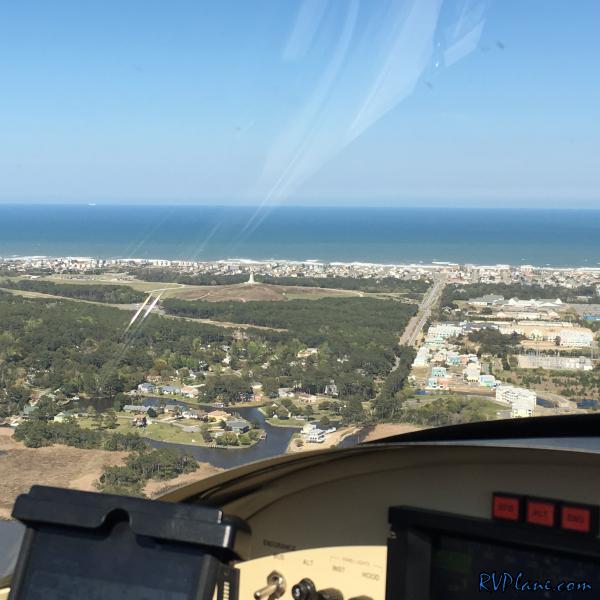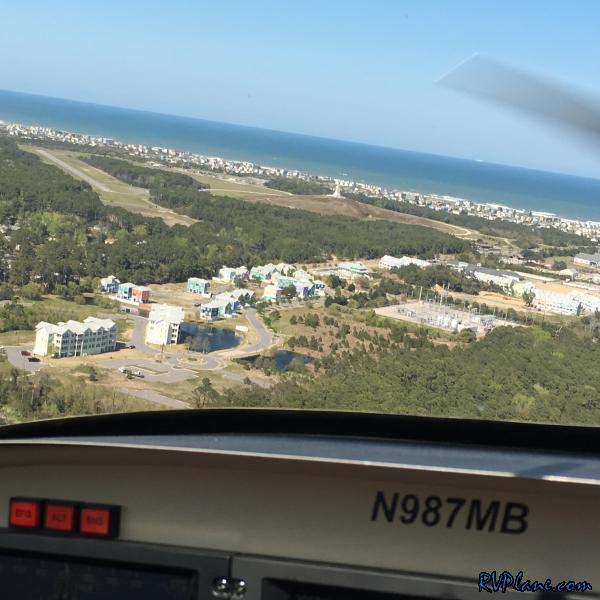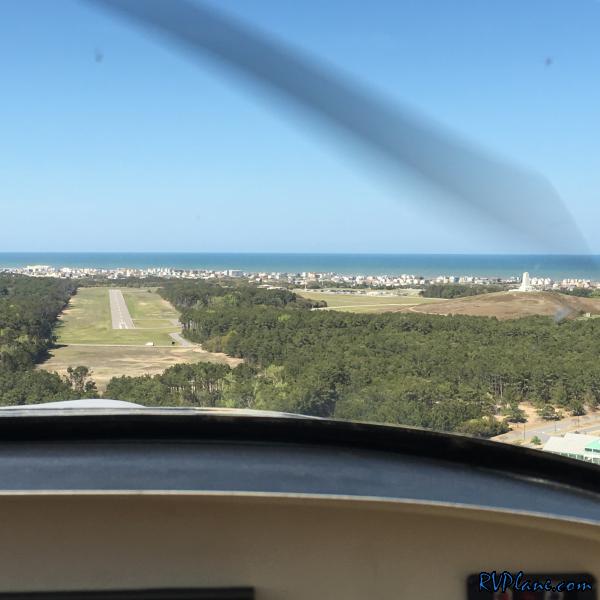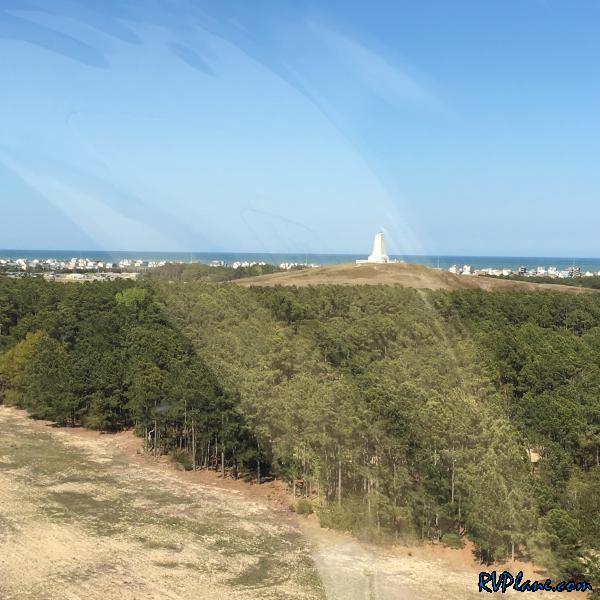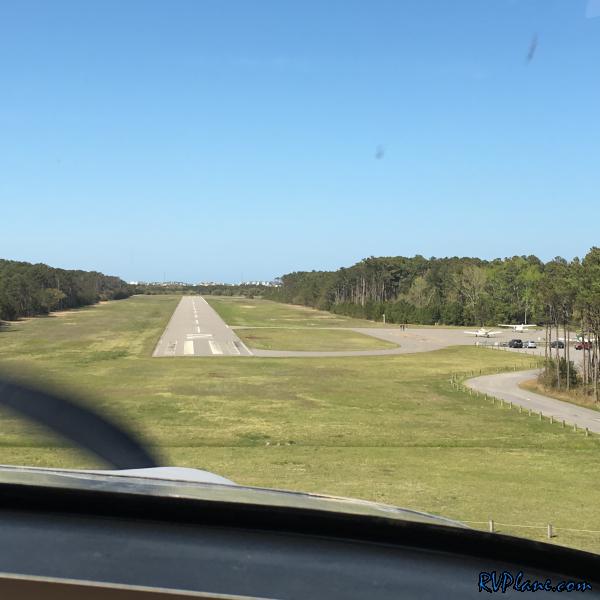 There was a Coast Guard C-130 which did a fly-over and a wing rock right after we landed.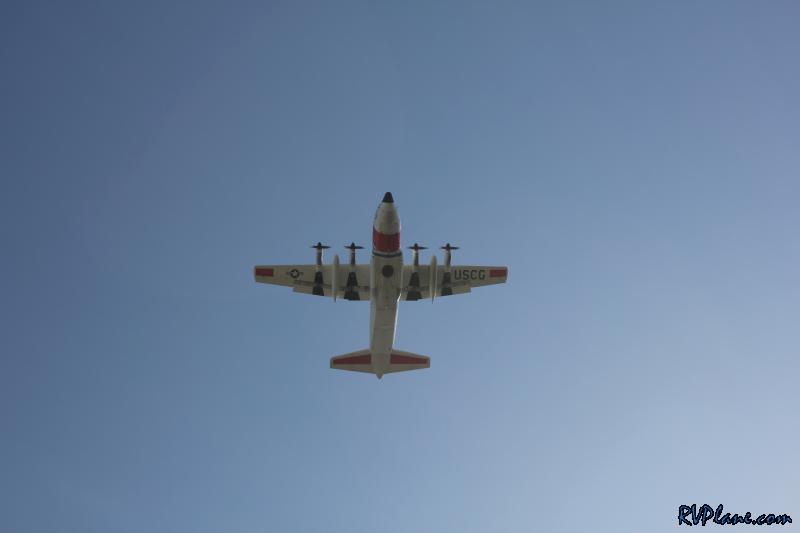 This is my second time to Kitty Hawk, and it's still an amazing experience to bring my homebuilt airplane back to the birthplace of aviation.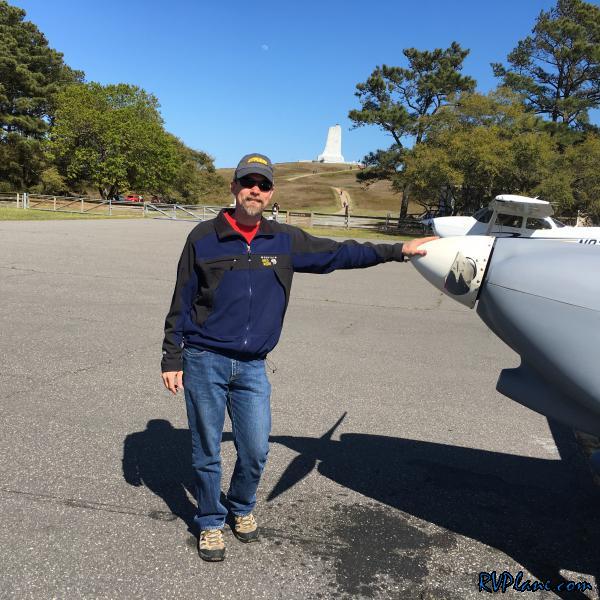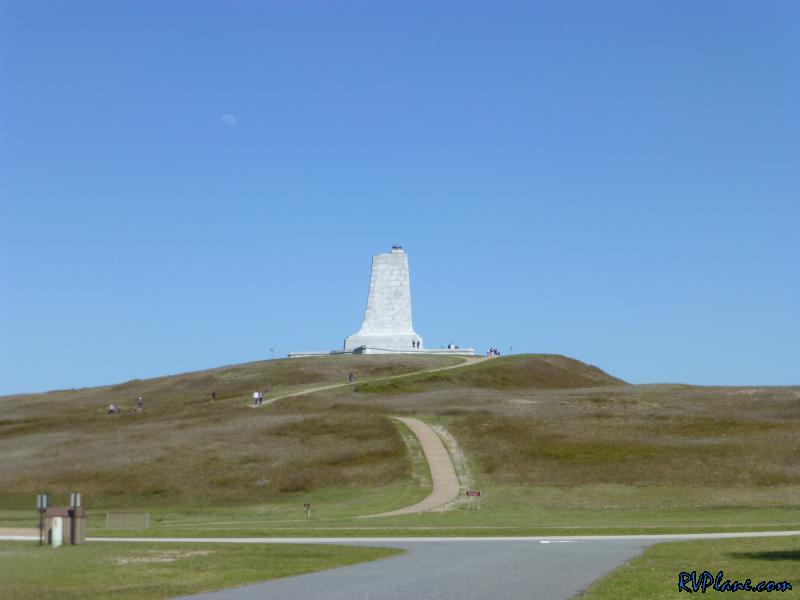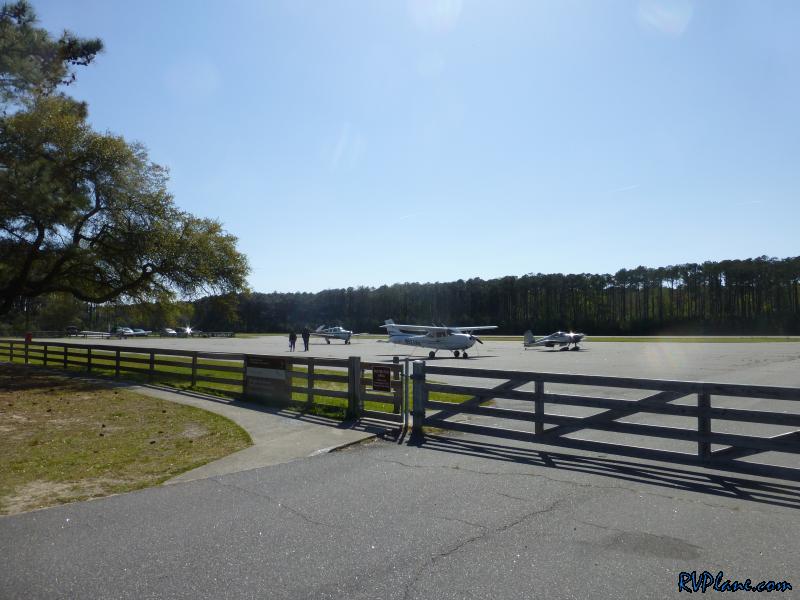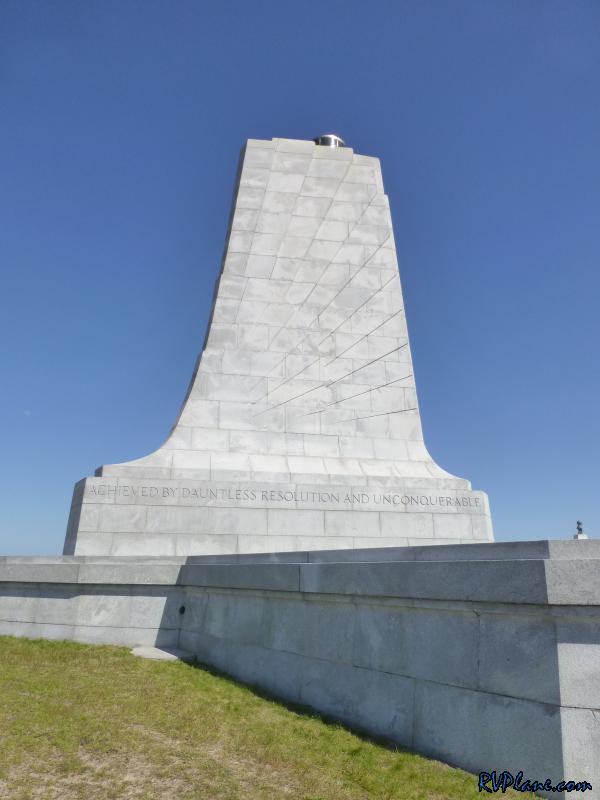 This was the only (un)wild pony we saw.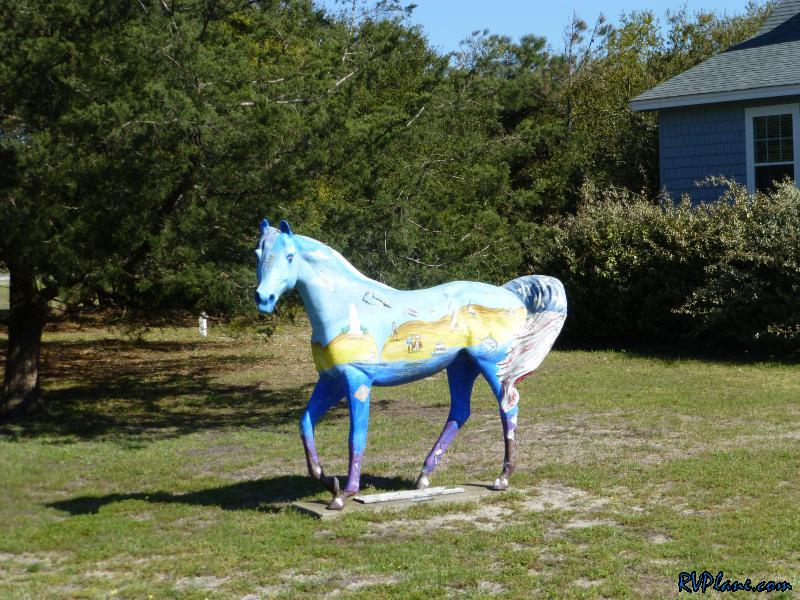 To quote Seinfeld - "The sea was angry that day, my friends - like an old man trying to send back soup in a deli.". The wind was whippin' along the coast.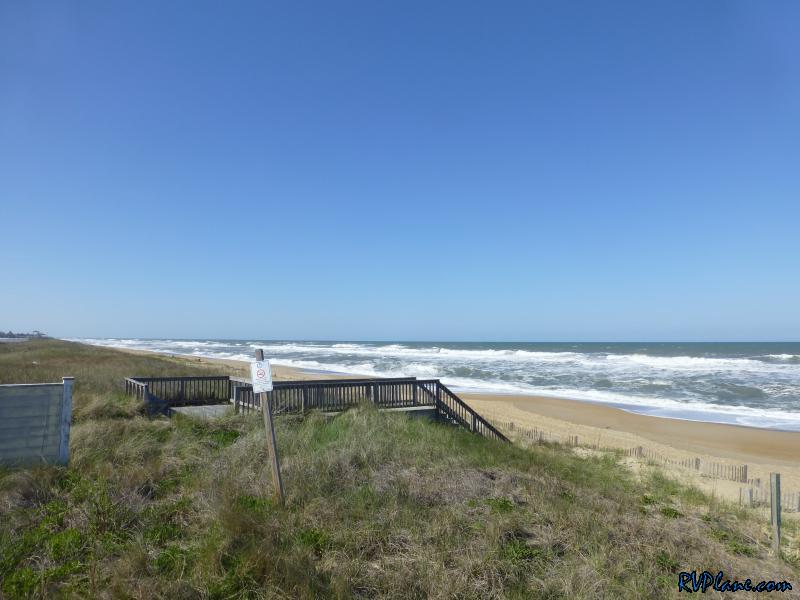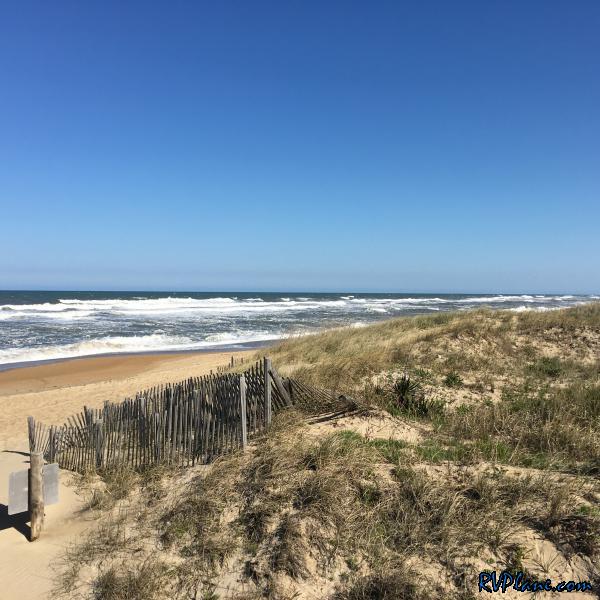 There were a lot of motorcycles around Kitty Hawk on this chilly Saturday (55 degrees OAT).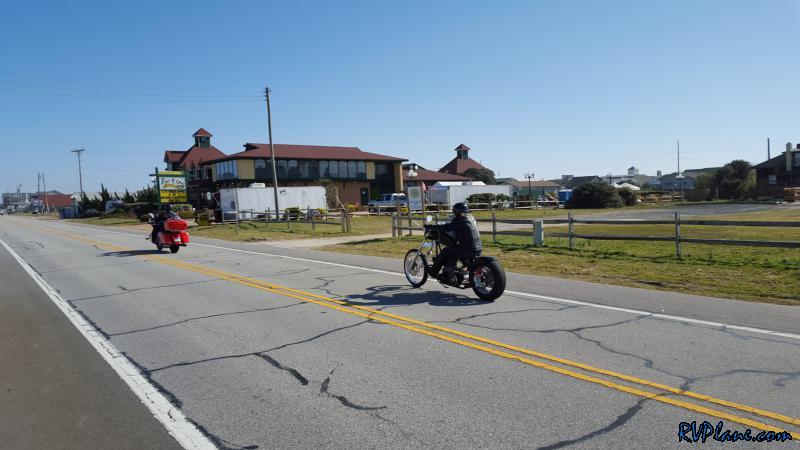 Mike repair shops were all over the parking lots.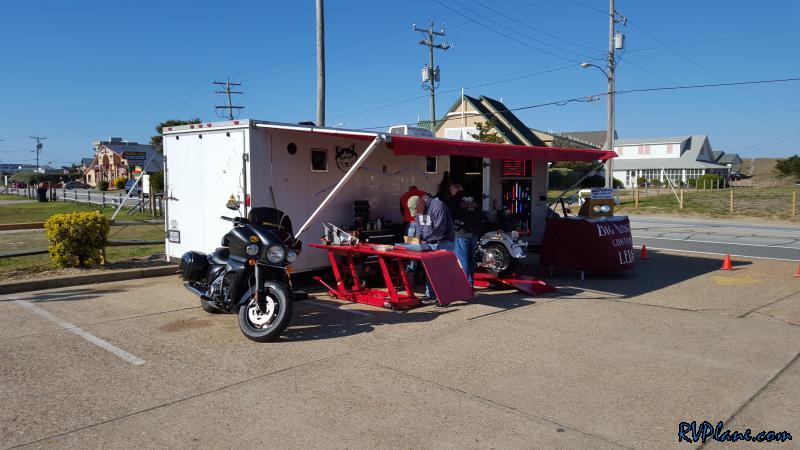 How did they know I was coming today? "HalfPrice" is my callsign! Might as well go in and collect some discount snacks.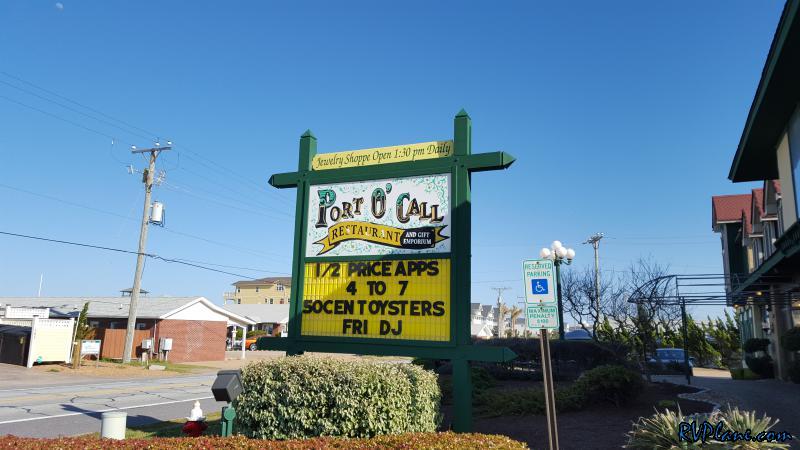 This place was super fancy - they served only the finest "Chowdre" - that's french for Chowder.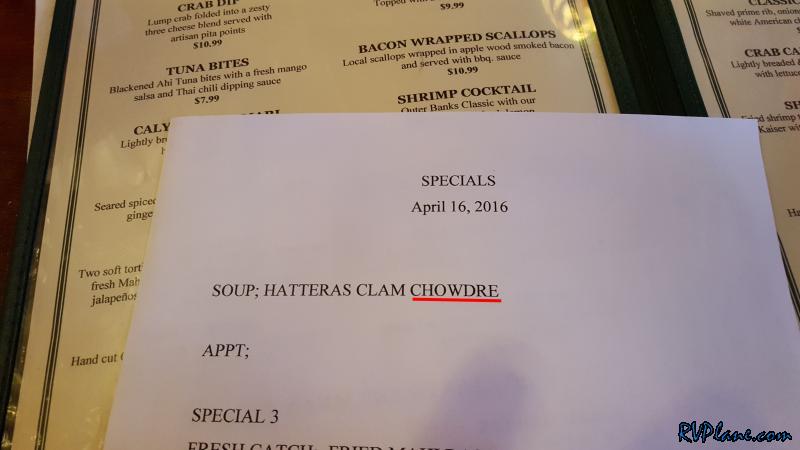 Ah, we landed in the midst of the Outer Banks Bike Week.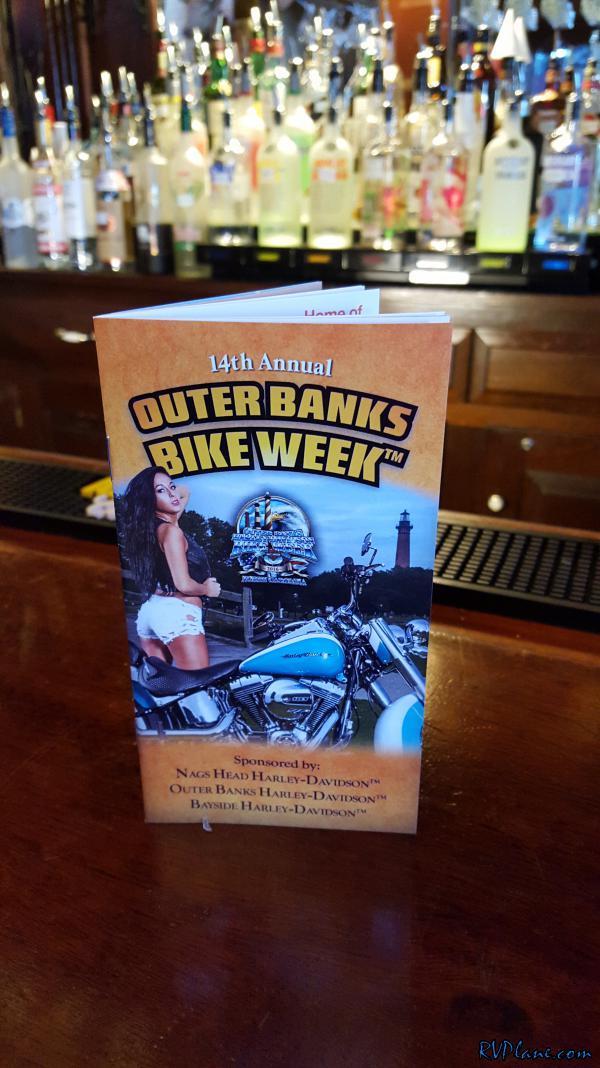 We walked through the local convenience store and found a plethora of how sauces with even more creative names.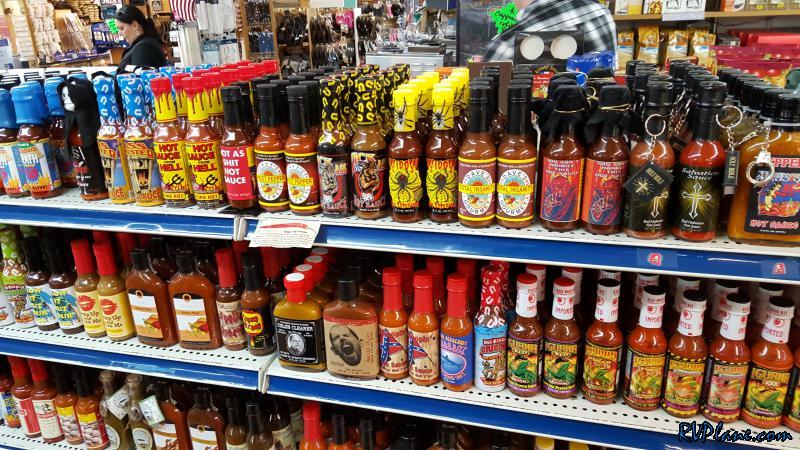 Oh hey, they have beer there too! Might as well add another 6 pack to the ride home.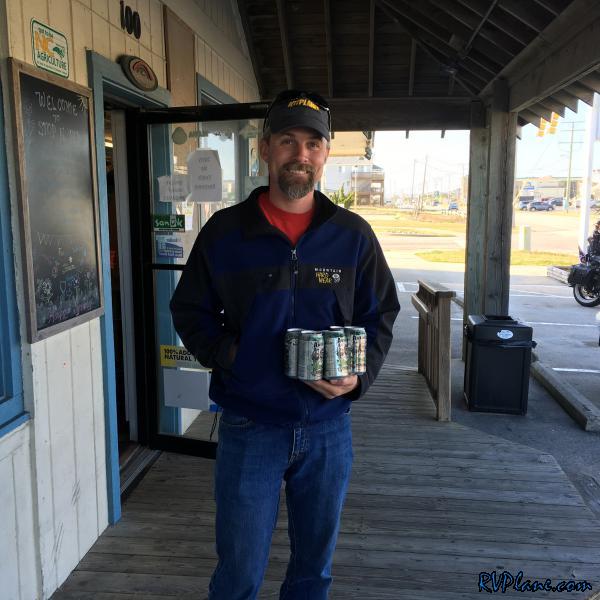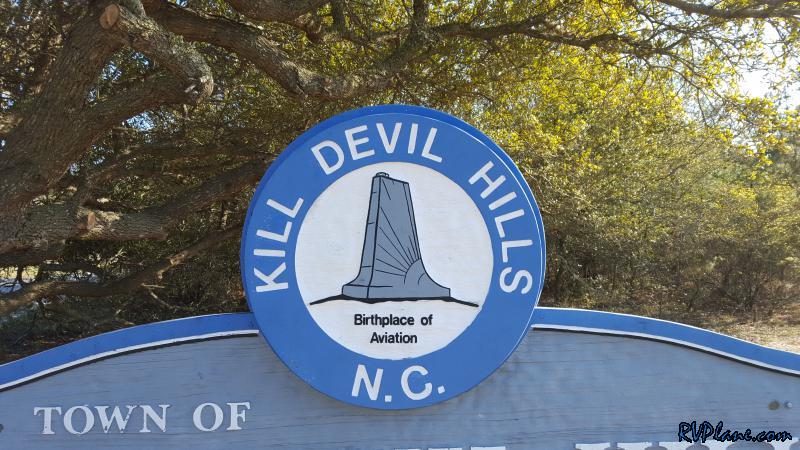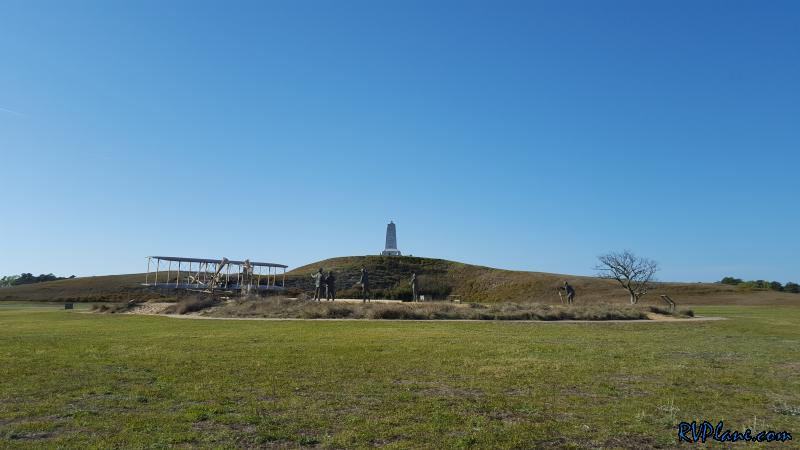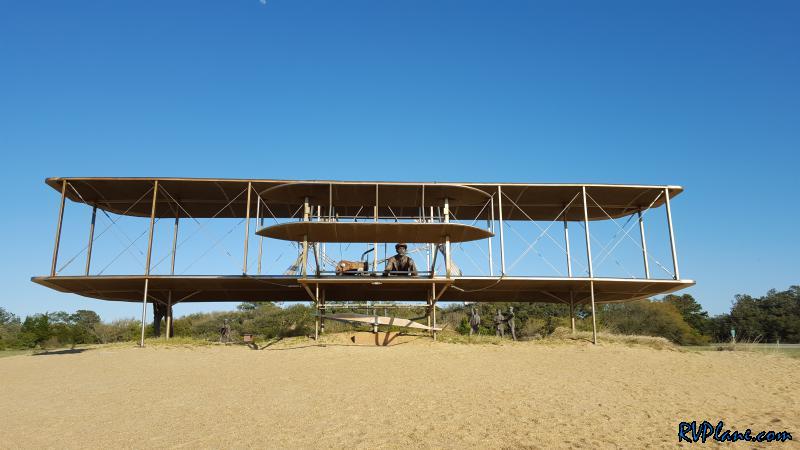 Quick trip home of about 1:45. Up the cost of NC/VA, then across to the eastern shore of VA, then up the eastern shore of MD.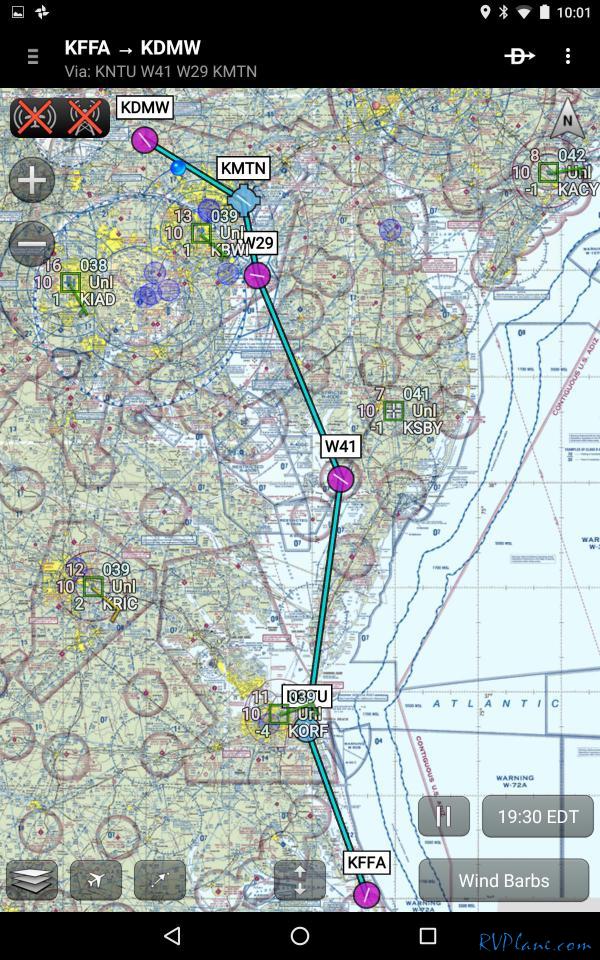 The ride up the coast was awesome. Best views all day.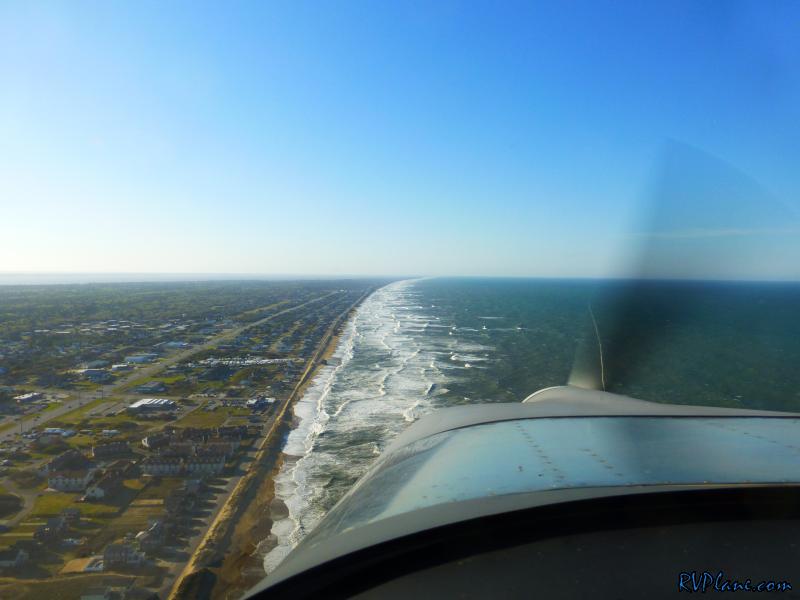 There houses sure look reasonable!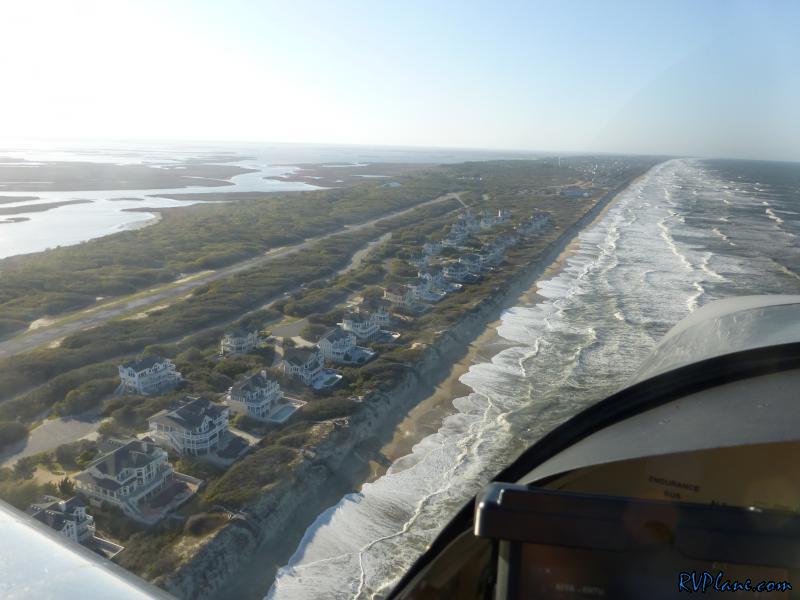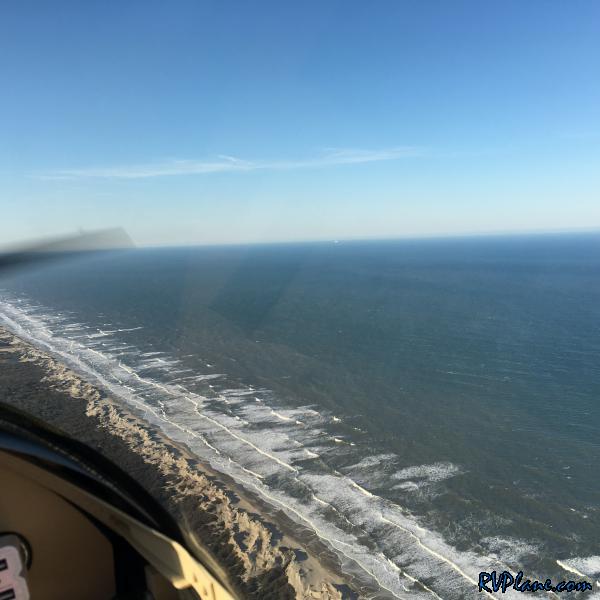 Yikes - 41 kts of breeze at 1,500'.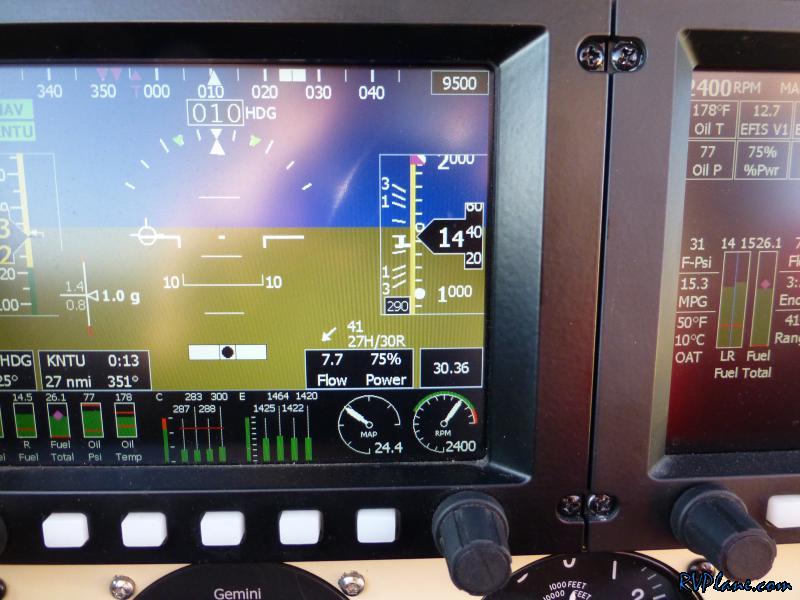 Virginia Beach.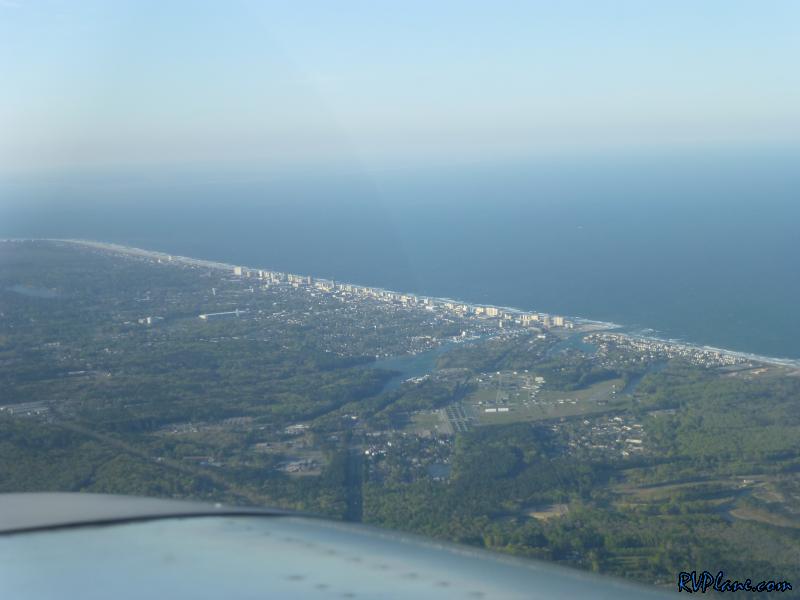 Naval Air Station Oceana - KNTU. I was on especially good behavior over this airspace as it is the home to seventeen strike fighter squadrons of F/A-18 Hornets and F/A-18 Super Hornets, and the base is the sole East Coast Master Jet Base and home to all the east coast strike-fighter (VFA) units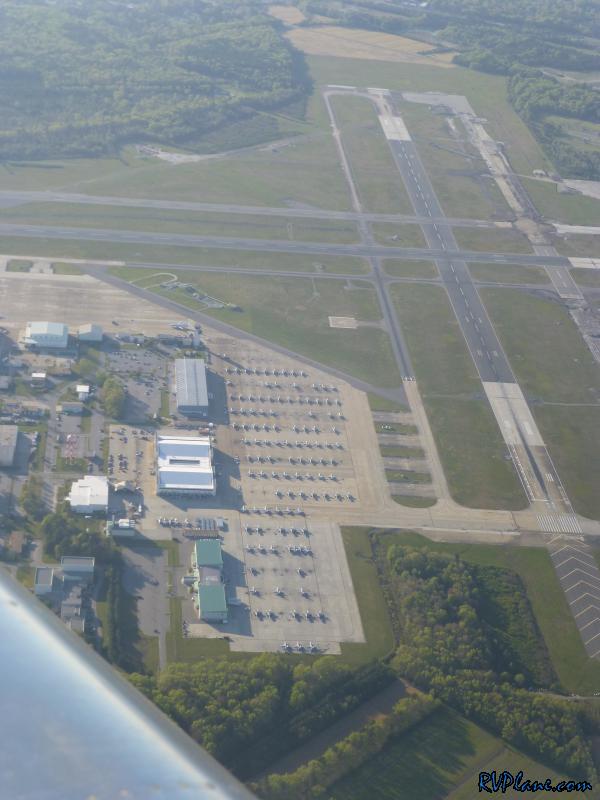 Cape Henry, VA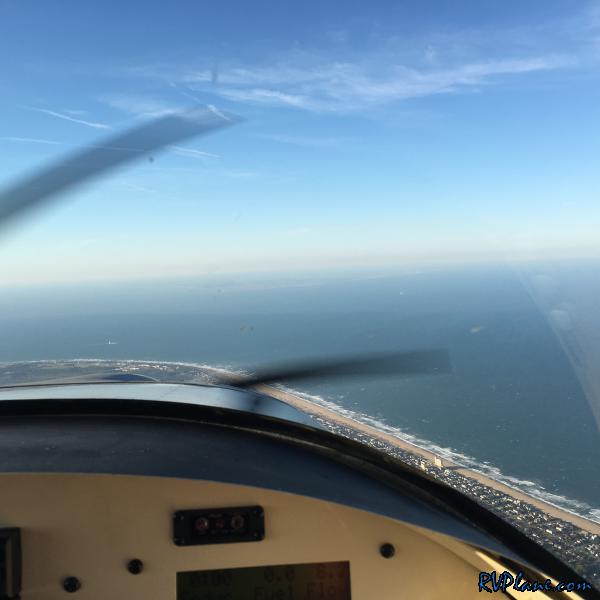 Cape Charles, VA, and the point where the Chesapeake Bay Bridge-Tunnel connects to the eastern shore of VA.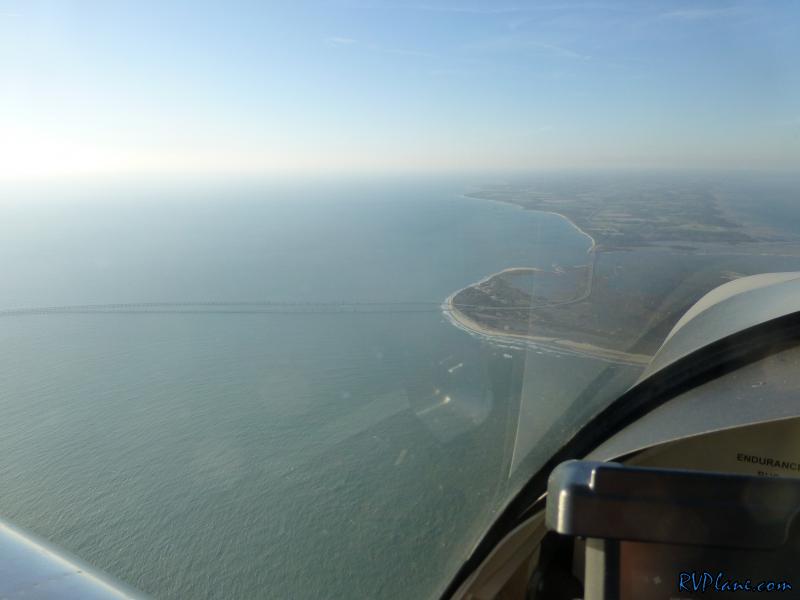 Barrier Islands of VA.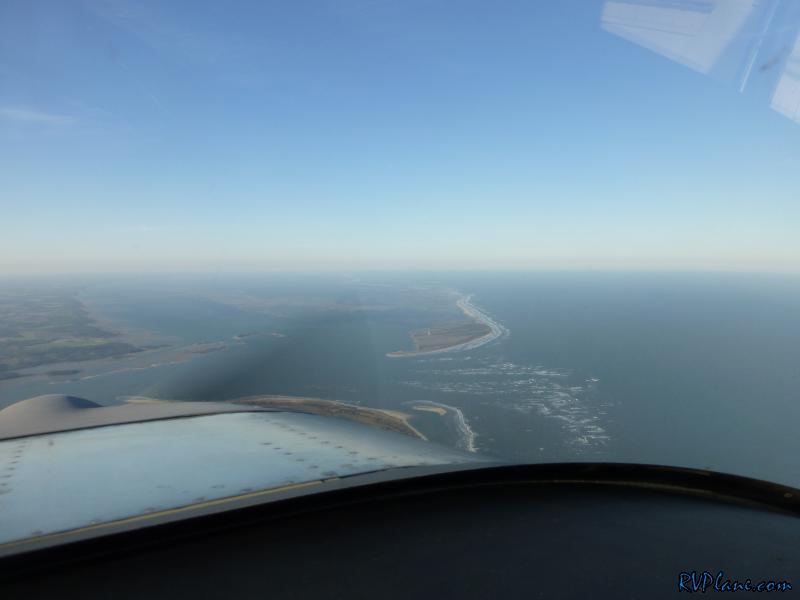 Many years ago I helped a friend sail from here to Norfolk.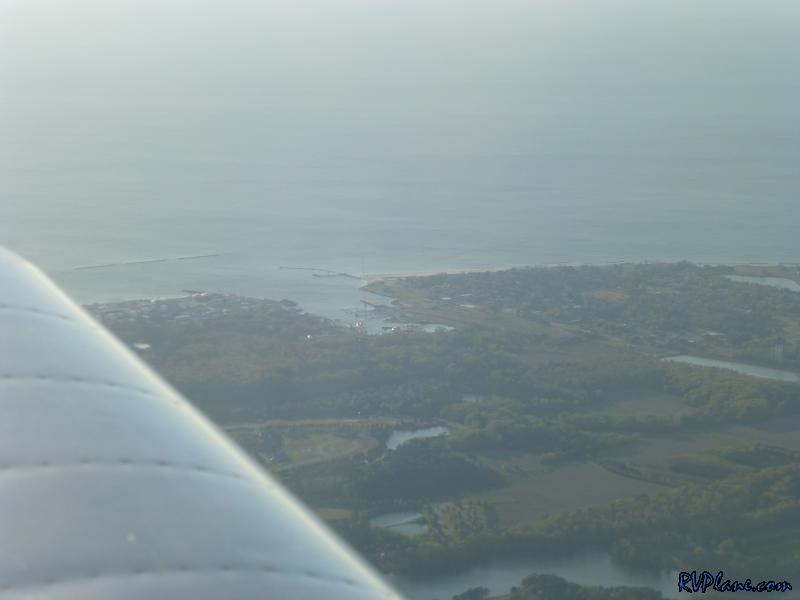 Part of a 80 MW Solar farm built by Amazon?! Such a strange location for Amazon to build such a large solar infrastructure.

Glen corrected me on this - these are tomato fields.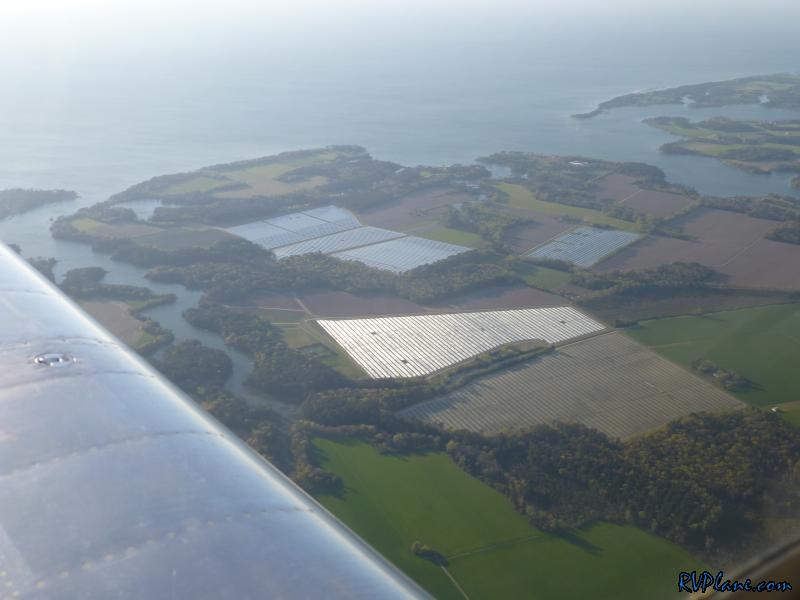 More solar farms. To be honest, this is the last place where I would ever expect Amazon to build a solar farm.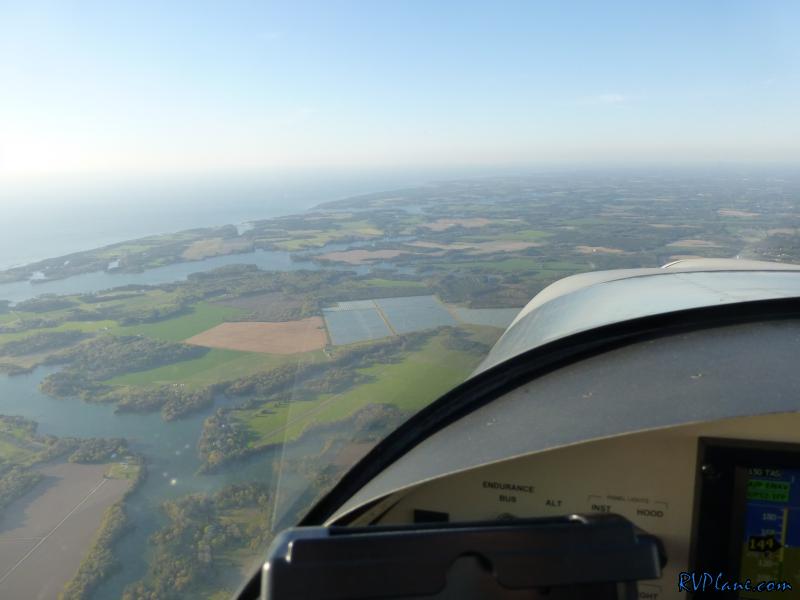 Winds were dying down a little.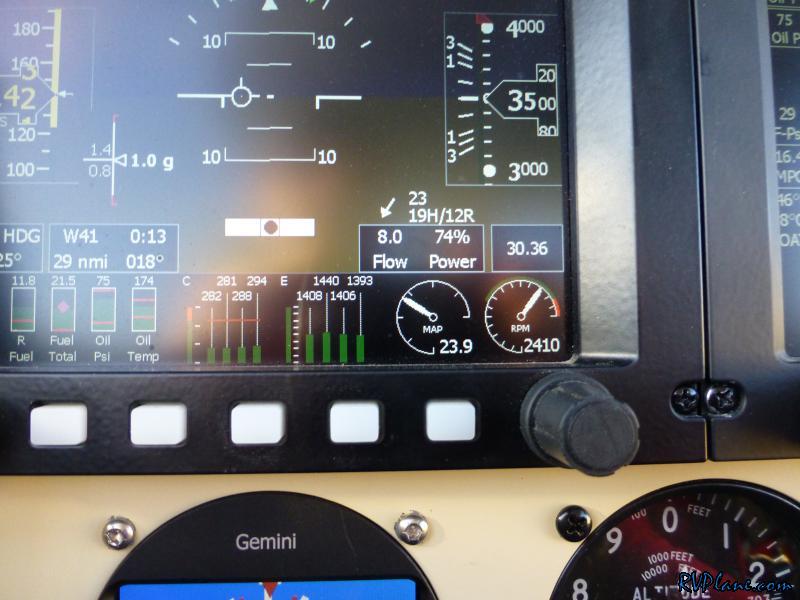 Without a doubt, the best views of the trip. Nothing beats the Chesapeake Bay and all of it's tributaries.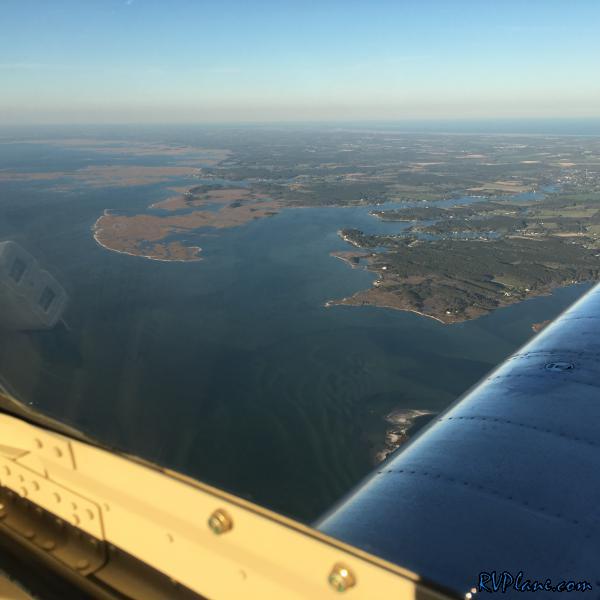 Chrisfield, MD.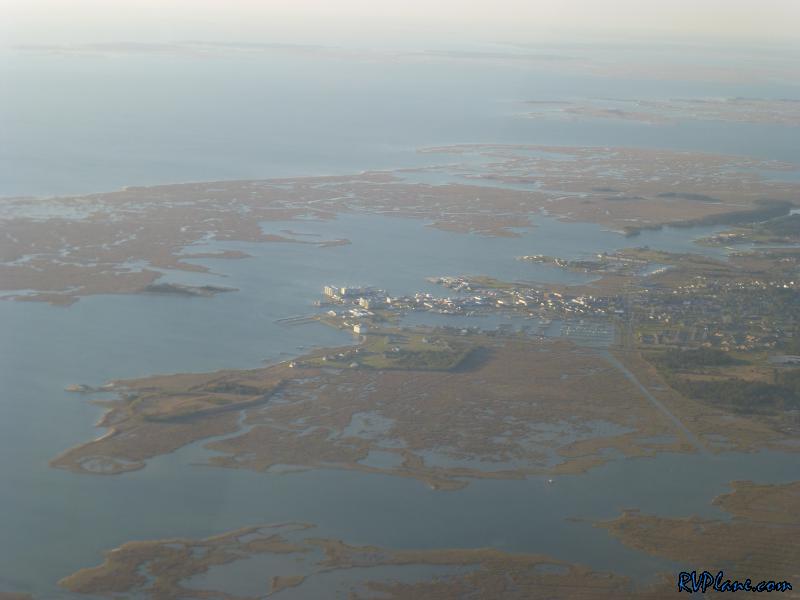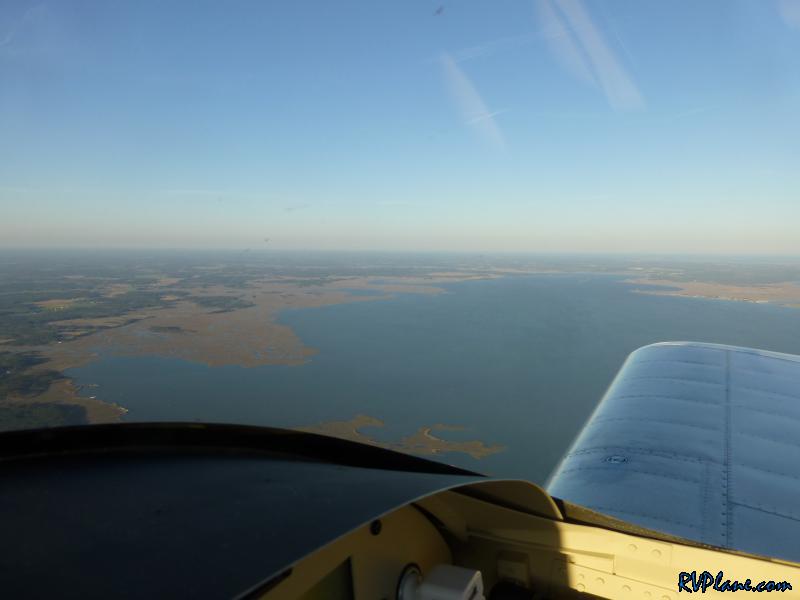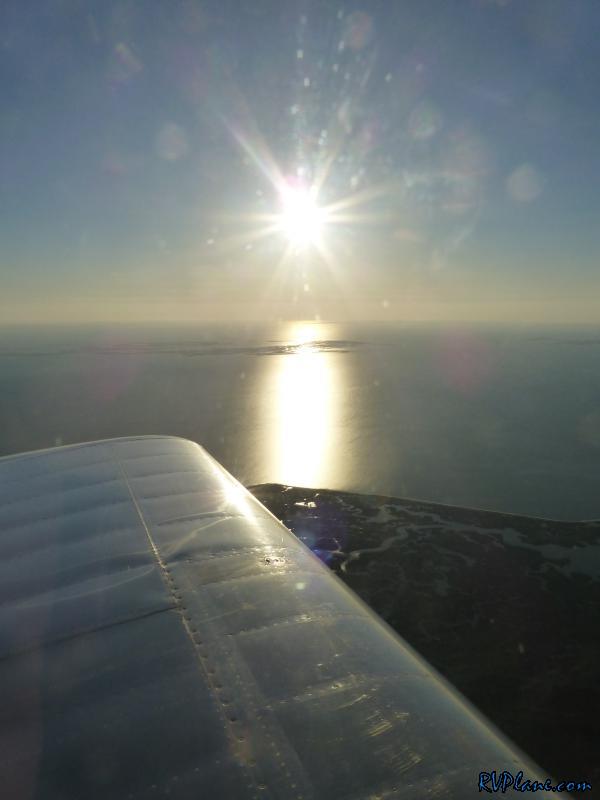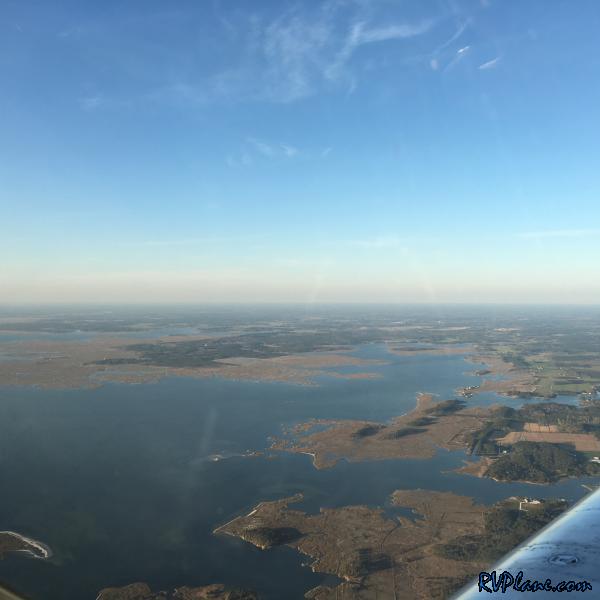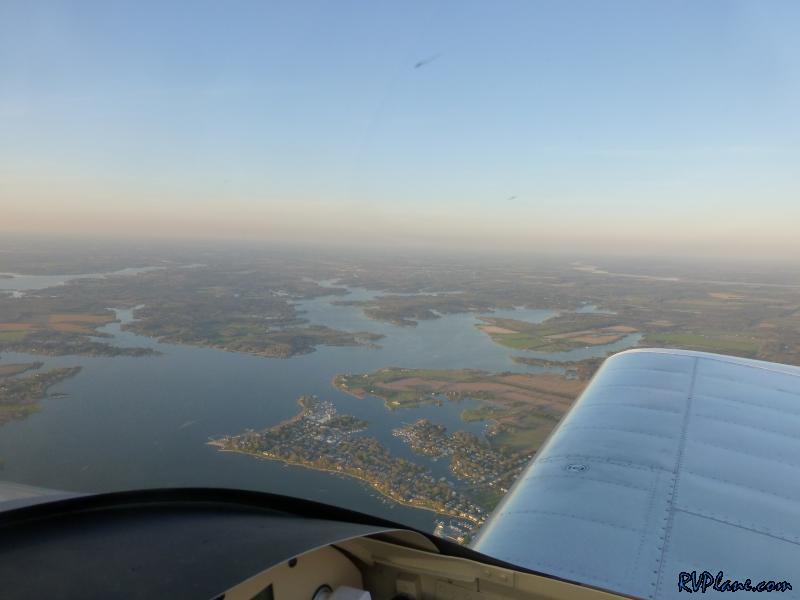 Chesapeake Bay Bridge.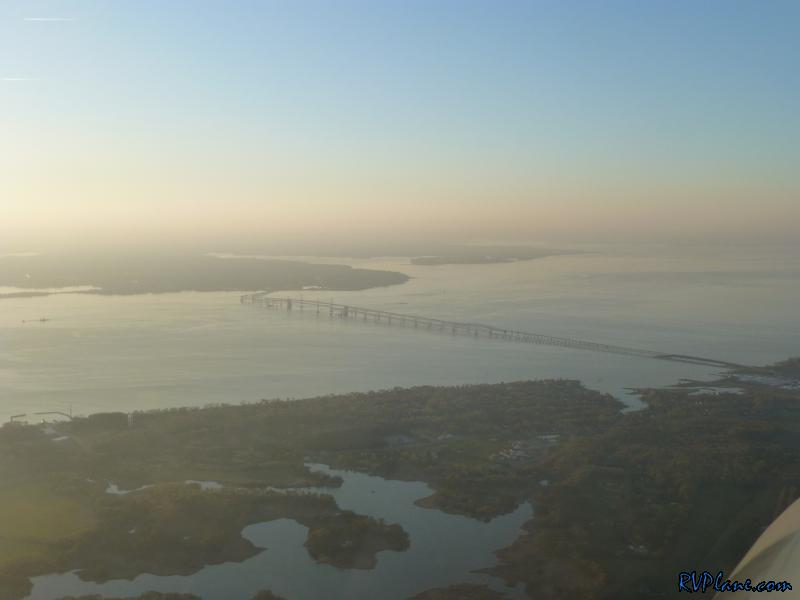 Patapsco River.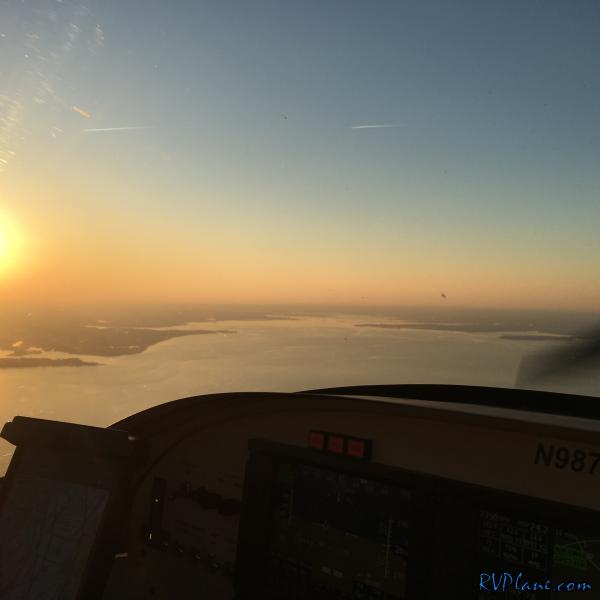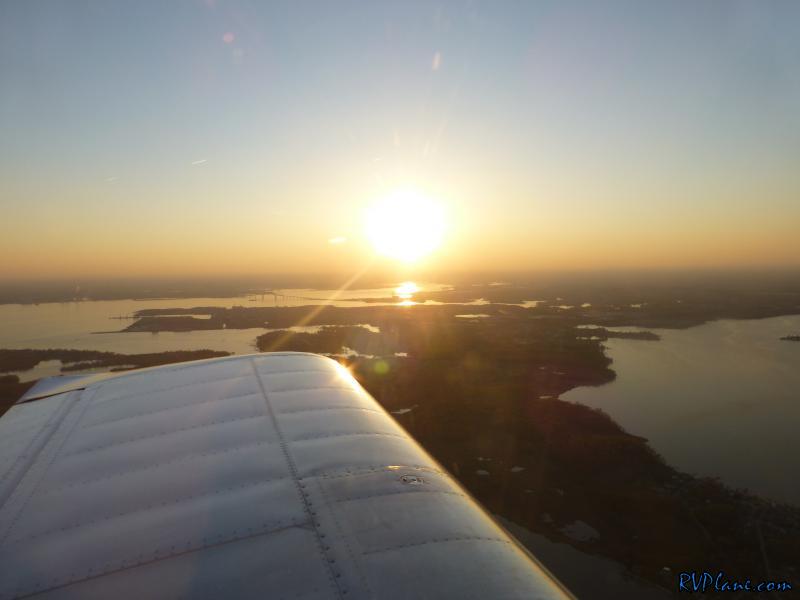 Cutting through KMTN's class D airspace.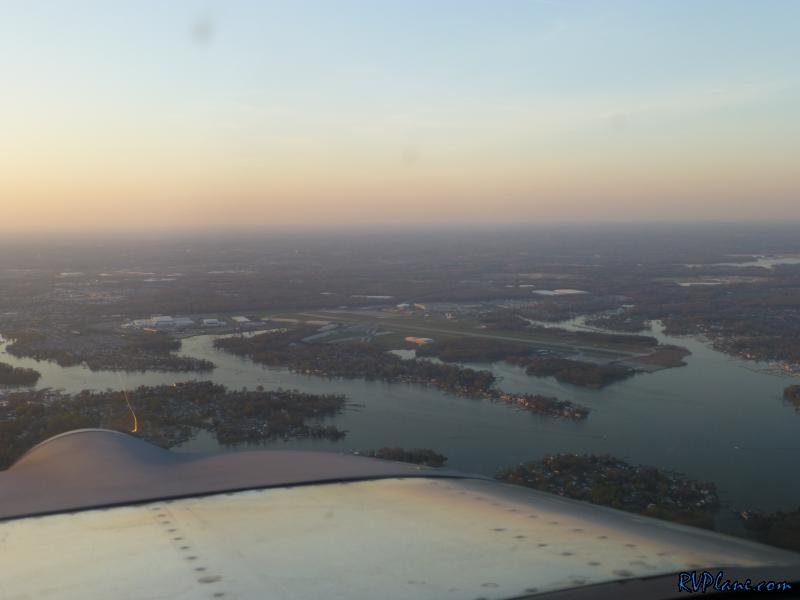 Baltimore, MD.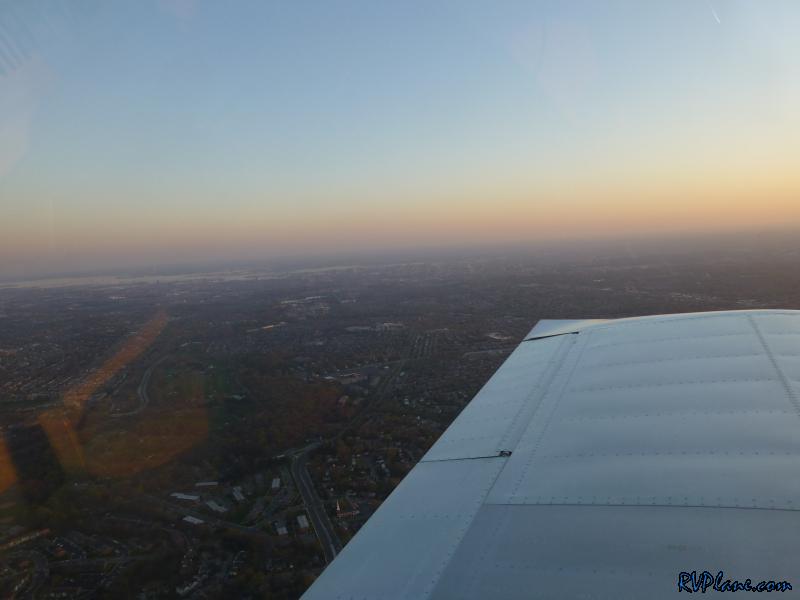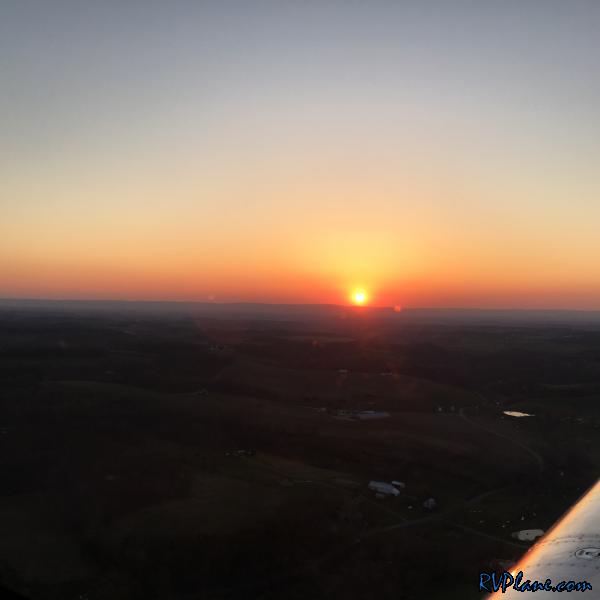 Back home in less than 12 hours!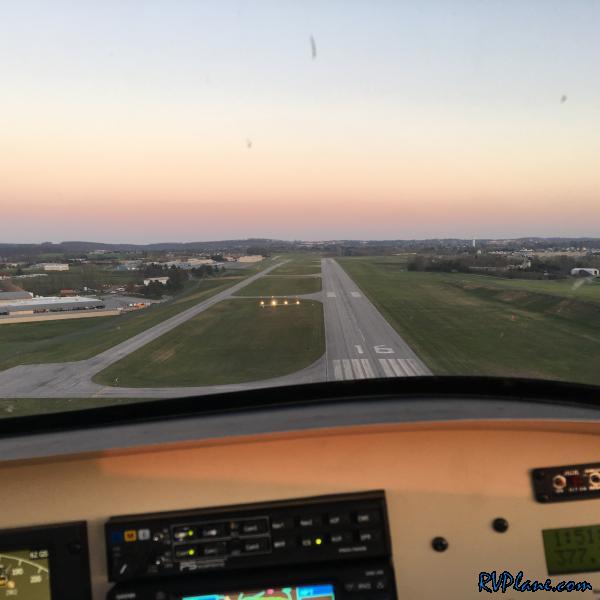 Back safely in the hangar after a 5.3 hour journey. The booty for the day - 36 new and fun NC beers!