[December 21, 2006]



Over the past few days I agonized about putting a dedicated fuel return onto the tanks. This is needed for some fuel injection systems (ECi) where you don't want to put hot fuel back into the system because it may cause vaporlock. I decided to provision for a return to the tank, although I will probably not use it. The second choice was where to put it. There are two thoughts on this. The first is to put it high so the return line is not pressurized by fuel in the tank, and fuel doesn't flow into the engine, bypassing the pump through the return line (which a check valve would fix). The problem is worrying about foaming the fuel by discharging it high into an empty tank. Finally, there is what size to use - 1/4" or 3/8".

Here is what I did. I used 3/8" because it is easily reduced to 1/4". I put my hole as high as possible in the rib. This location also doesn't interfere with the capacitive senders. I am running the 3/8" pipe into the 3th bay in the fuel tank. I am running it here because if the fuel were to foam, it would be fixed by the time it worked itself back to the inboard bay. This bay is also in the middle of the two capacitive plates.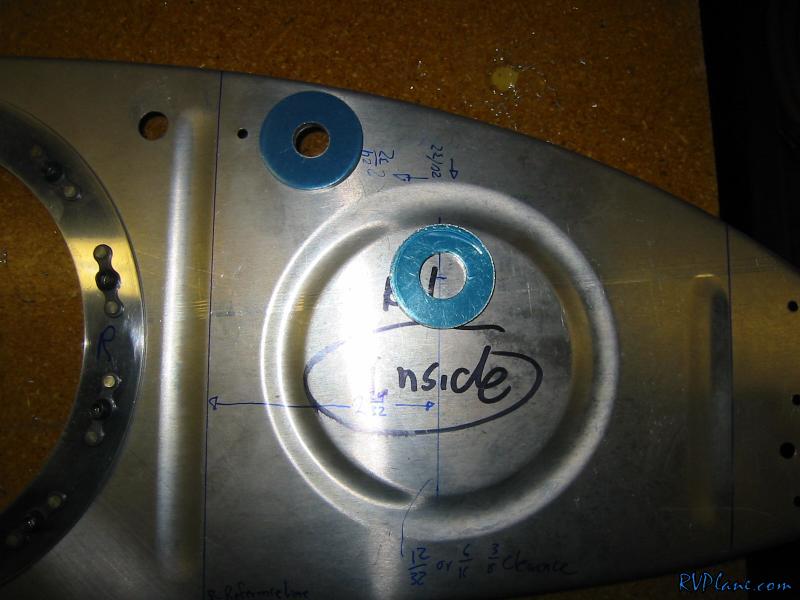 I enlarged the holes out the inboard ribs to 9/16" for the elbow's and 1/2" on the next two ribs for the grommets.


My parts list for this mod is the following:


(1) AN833-6D Elbow
(1) AN924-6D nut
(1) AN818-6D nut
(1) AN819-6D sleeve
(2) SB500-6 Bushing
(1) AN Spacer, 6D
(1) AT0-035x3/8x8' 8' of 3/8" soft aluminum tubing




It came out to about $23 for both sides. I am glad I have this behind me so I can get to finishing these tanks up.